A few days before closing, we headed over to Lowes to buy doorknobs and get some paint swatches so we could get an idea of our color scheme before closing, and all we could find in paint swatches in the HGTV Sherwin Williams colors, which are great, but I could only find one of the colors (plus, the name and number were at the bottom of the swatch and impossible to see which made it super frustrating). We decided to head over to the Sherwin Williams store because we knew they would have a bigger assortment of swatches and I might have better luck finding the colors that I'd chosen.
When we got there, we ended up changing the whole thing. After pulling swatches for Grassland and Cascade Green, then finding a book with Blue Peacock in it, I realized that we had way too much green and not nearly enough blue. After pulling a few more swatches, we ended up with this, which I like a whole lot better: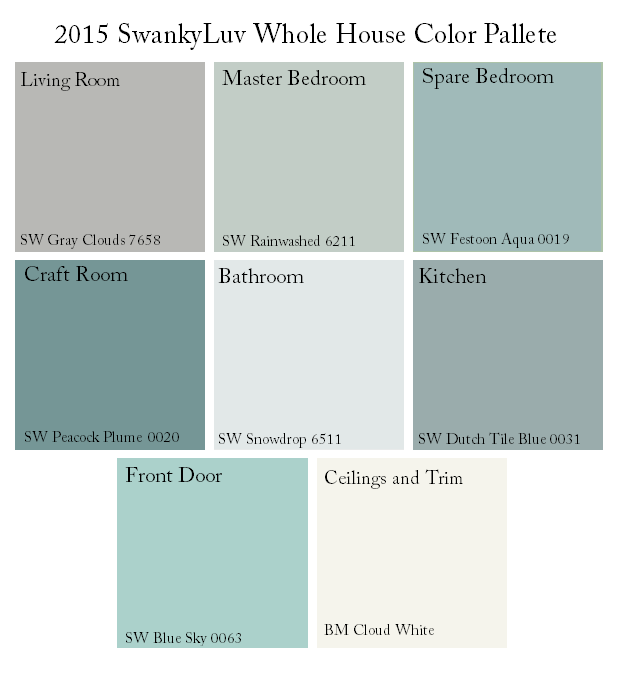 And here's how it looks on the floorplan: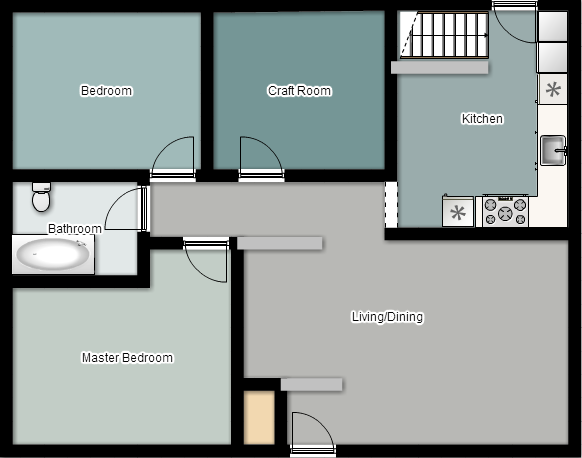 The colors look closer on the computer than they read in real life. They're all bluish-greenish colors, which I love, and the color scheme keep it cohesive throughout the house, which is the most important part. Now, the trick is to get it all on the walls!
So, tell me what you think. Is it better than the last one?