From the moment we walked into the house during our first walkthrough, I knew I needed to get rid of what we came to affectionately name The Fishtank. I'm pretty sure at this point that this strange terrarium thing has been here for all 60 years that the house has been standing, but it just wasn't working anymore and didn't quite fit with the theme we're going for.
Please note that this post contains affiliate links, which means that if you click on one of the product links, I may be compensated.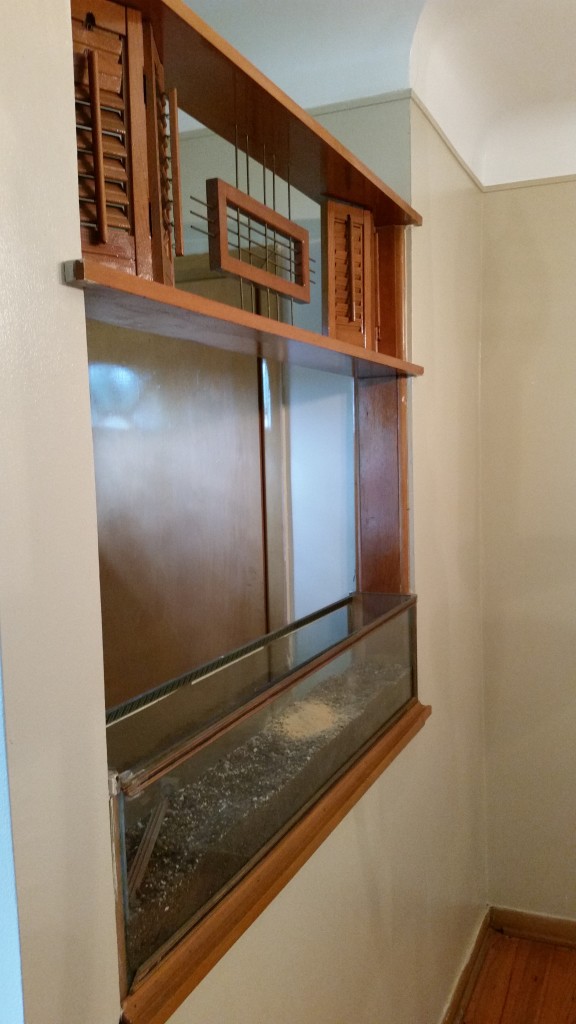 I have no idea who thought it would be a good idea to put this thing in, but it definitely looks like it's been there for a very long time. I might have been original to the house, since the style is very 50s, but it could have been added in the 70s. Either way, it had to go.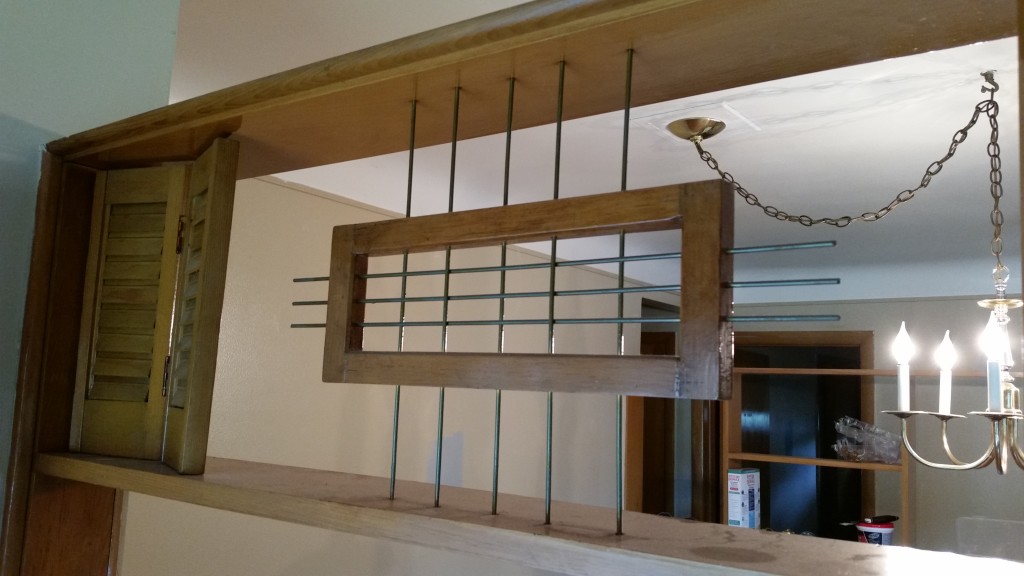 I spent quite a bit of time trying to figure out how to get the dirt out (someone had plants here?) until Husband suggested to just suck it out with the shop vac. It's brand new, so I could vaccum up the dirt and then dump it in the garden without it mixing with random plaster or floor dirt.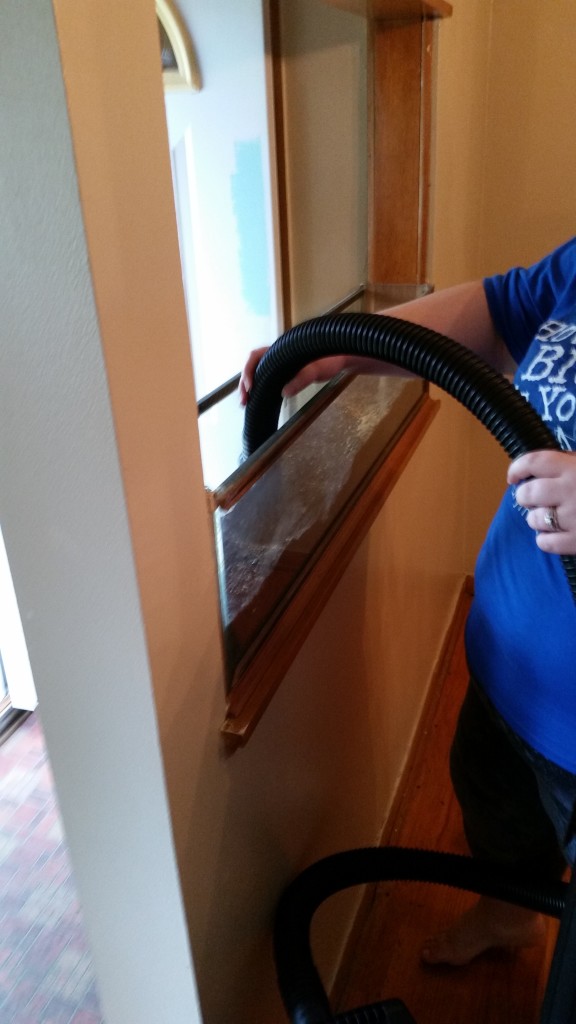 I also found some old-school "decor" buried in the dirt!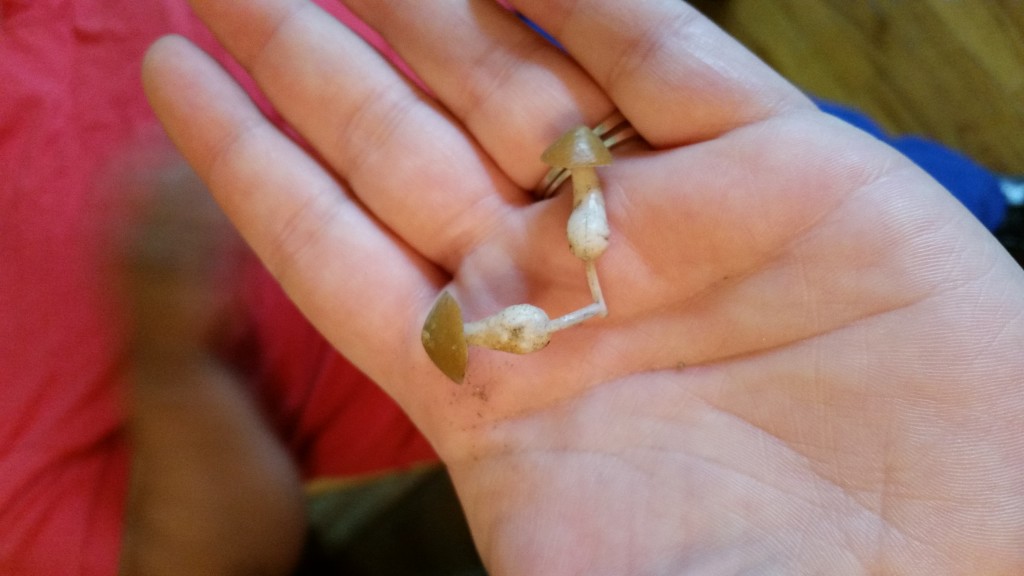 After it was all emptied out, we discovered how well-built the thing truly was – you really could have put fish and water in this thing!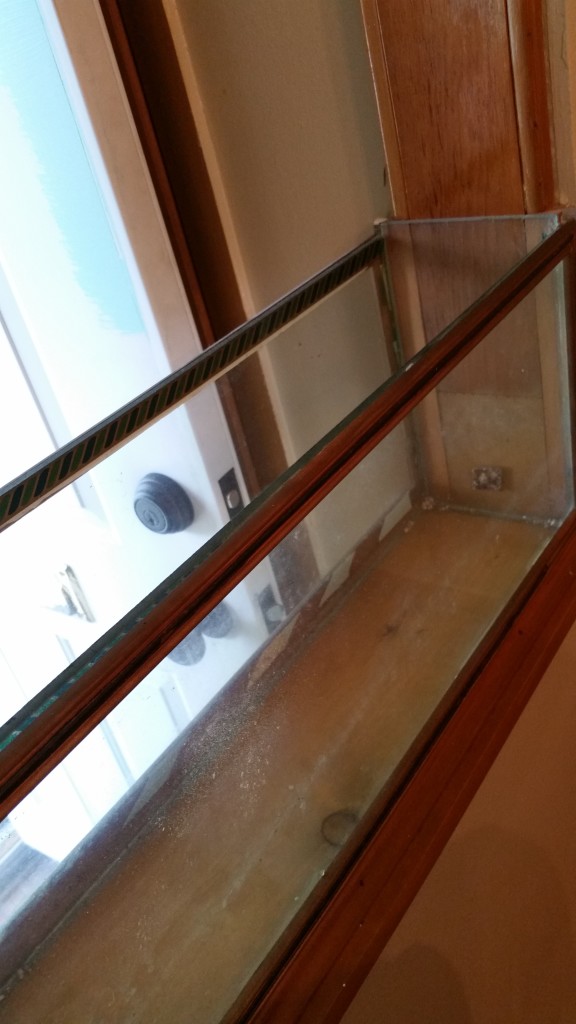 There was a thin layer of clear caulk squished between the wood and glass, and we ended up having to shove the putty knife between the layers to separate them.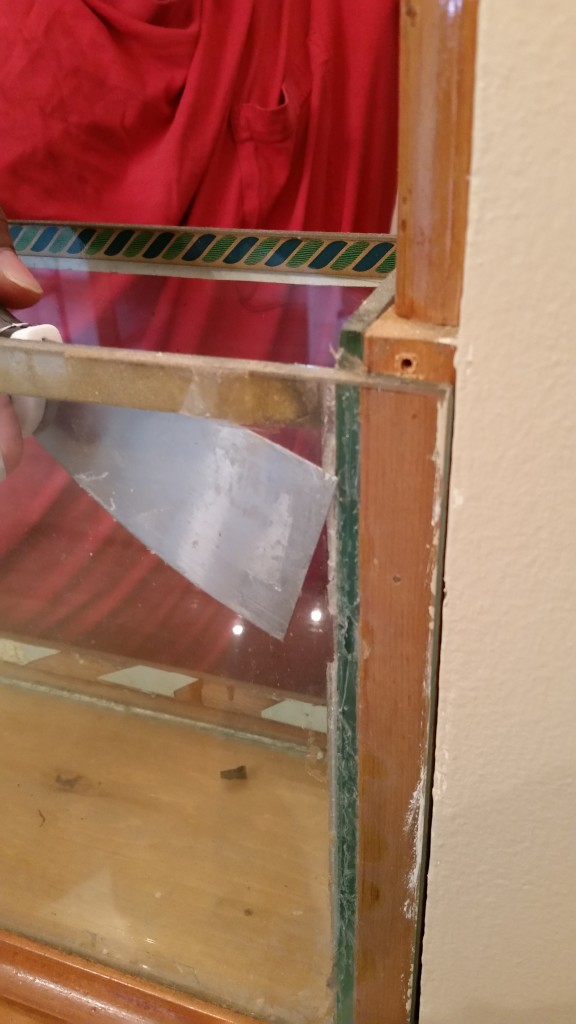 It took quite a bit of effort to pry them apart, and then we had to remove the cove molding from the front (shout out to my Ikea screwdriver!) After all was said and done, we were able to remove one of the long sides, both short sides, and then slide the other long side and bottom out.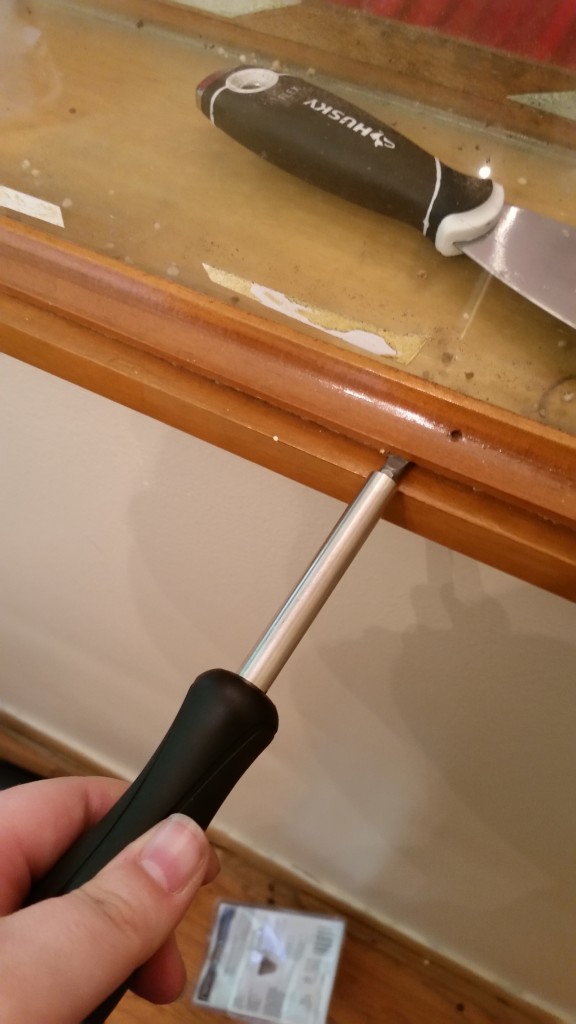 At this point, I got a little excited, so there weren't a lot of photos taken, but we pretty much just ripped out wood from there. The bottom 1×1 were each held in with one nail each, and we discovered that the quarter round were pressure-fitted in and just kind of fell out when we pulled out the 1×1.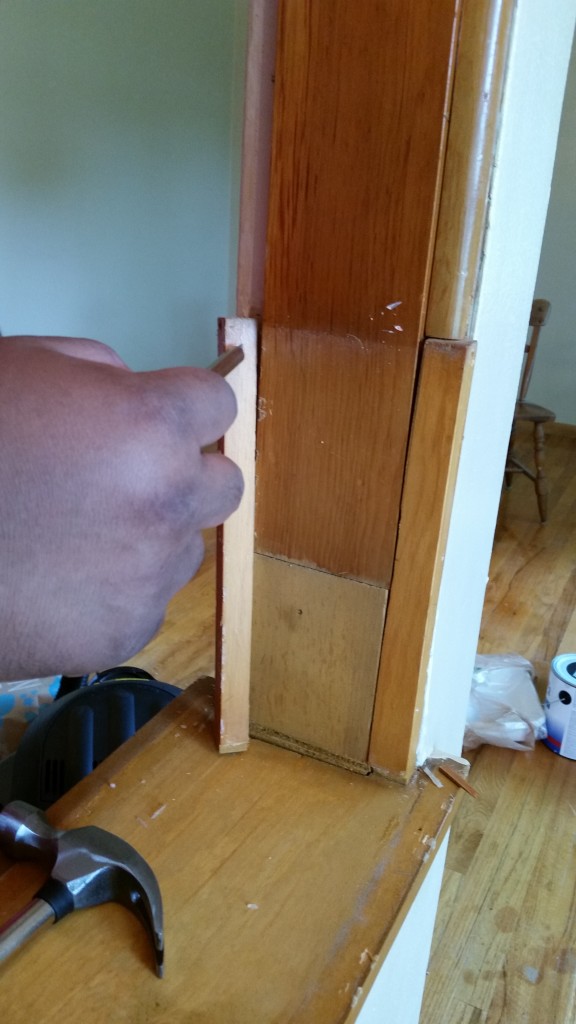 This is about when I realized that I'd be using about a half a tub of spackle to fill the holes in the wall behind everything. It probably didn't help that whoever installed this thing did a really good job, and the hammer and screwdriver we used to pry everything apart probably didn't help.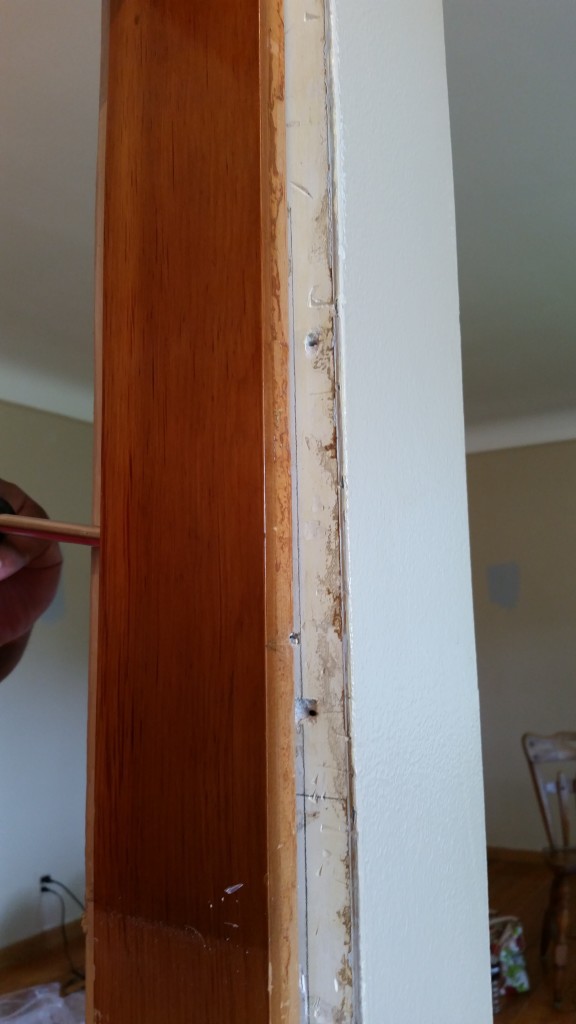 Here's the destruction on the one side after we took off the big pieces, and before we took off the weird doors and filled the whole thing in with spackle: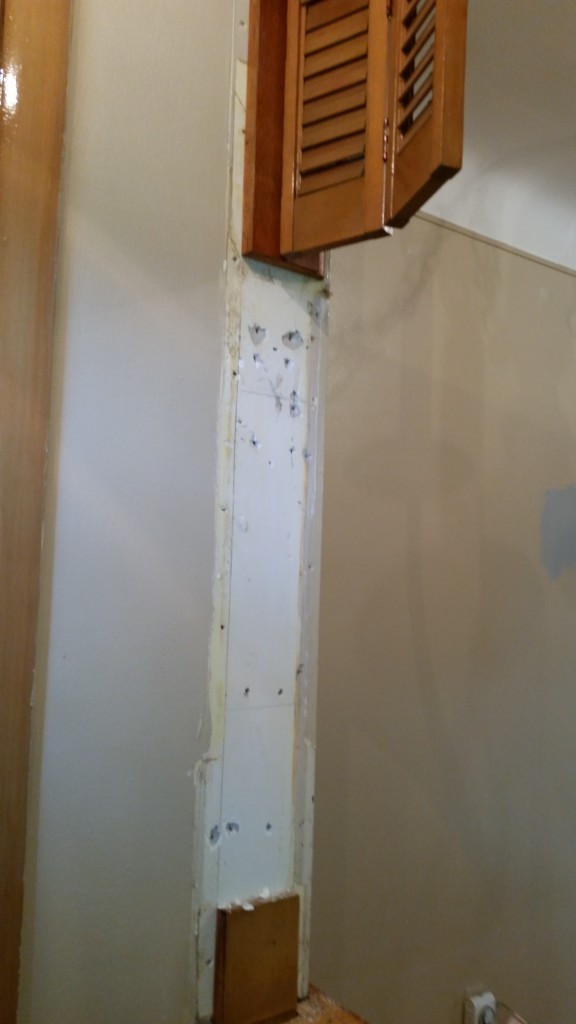 I thing this looks like a panda. My brother thinks it looks like the Joker.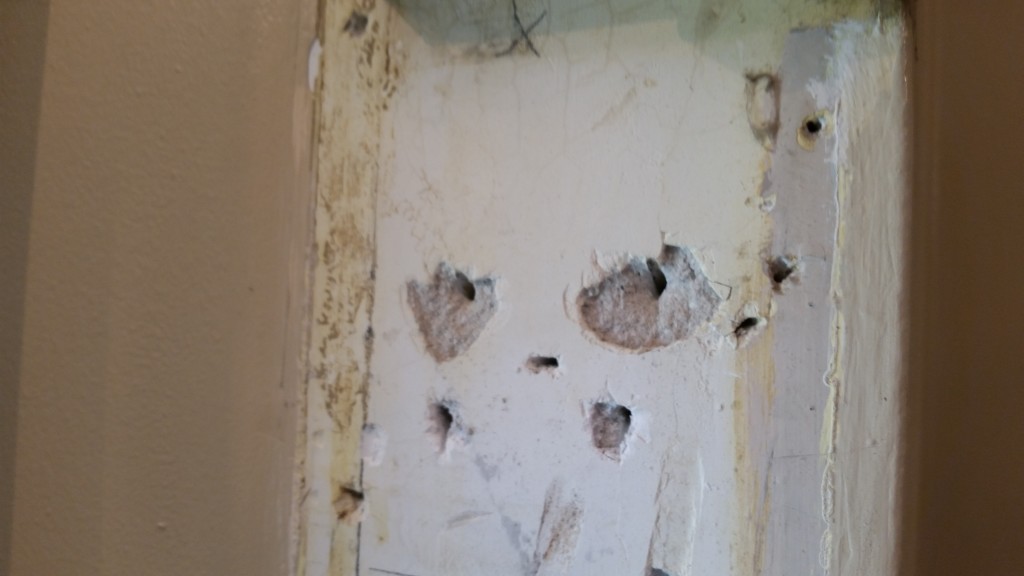 Right now, this is just kind of sitting here spackeled up, waiting to be painted. I didn't get any pictures of it all spacked because I haven't been happy with the spackle job. I bought Dap Fast n Final fast drying spackling, and I did't love it. It splooshes out the sides of the putty knife and gets all over everything, but it doesn't stick to anything unless you put effort into it, and it's easy to pick up, so it's not that bad. I think we'll be going back to Dap Dry Time Indicator that goes from pink to white as it dries. It was so humid in the house that the Fast n Final had to sit overnight anyway. It might work out a little better if we lived in Arizona instead of Michigan.
Onward!