I recently received a package of Hemis Fares pasta, a Kroger Stores exclusive product, to review. Please keep in mind that I did receive this product for free, but I was not paid for my review. Even if I was paid for my review, I would still provide an honest review.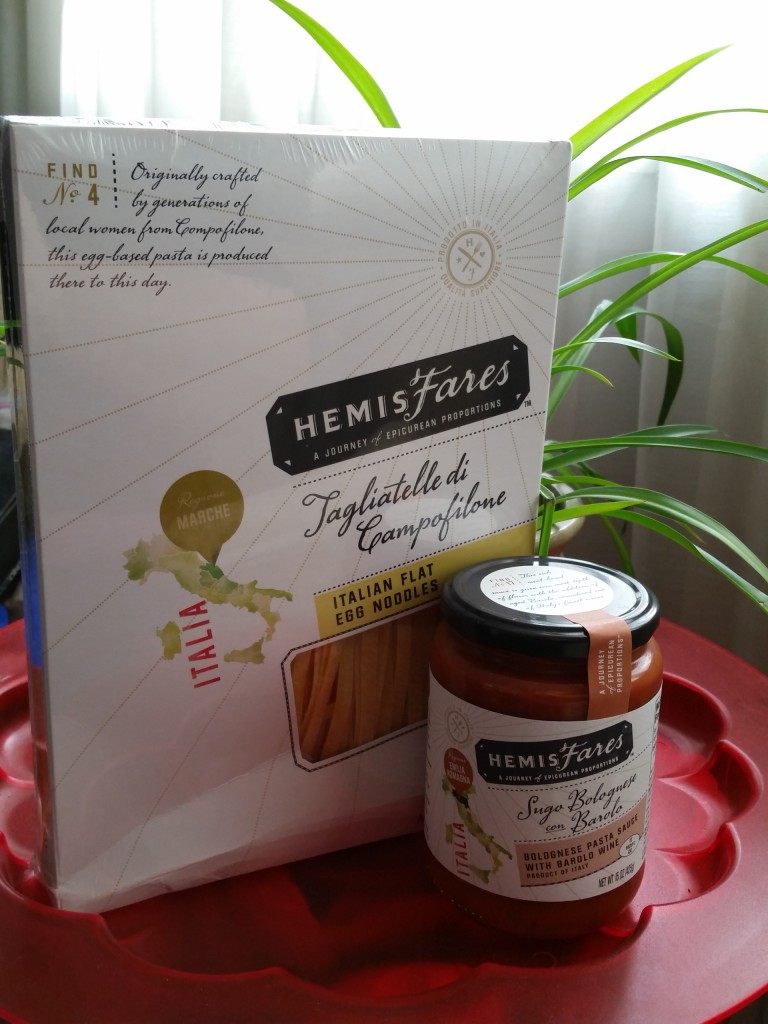 I'm on the fence about this product. The package that I received contained the pasta – flat Italian egg noodles, sauce – Bolognese with Barolo Wine, and coupons for a discount on some olive oil. We are not an olive oil family, so I chose not to purchase, but we did make the pasta, adding ground turkey.
The cooking time on the noodles was amazing! Essentially, you boil the water, dump in the noodles, and then strain them three minutes later. Yes. THREE minutes. I loved that I could cook dinner in less than 10 minutes, which is huge for me. My only gripe is that there was something off on the flavor that I couldn't quite put my finger on. There was a strange bite to them that I've never experienced before.
The sauce, on the other hand, was perfect – not too strong, not too sweet. If only the jar were bigger! You could definitely tell that there was quality behind the tomatoes that were used, and we didn't feel as though anything else needed to be added. Other than meat, of course! We clearly added way too much since we're used to making pasta with twice the sauce.
I would buy this sauce again, but I would do so begrudgingly if the jar is the same size.
What else do you think I should review? Have you tried Hemis Fares yet?