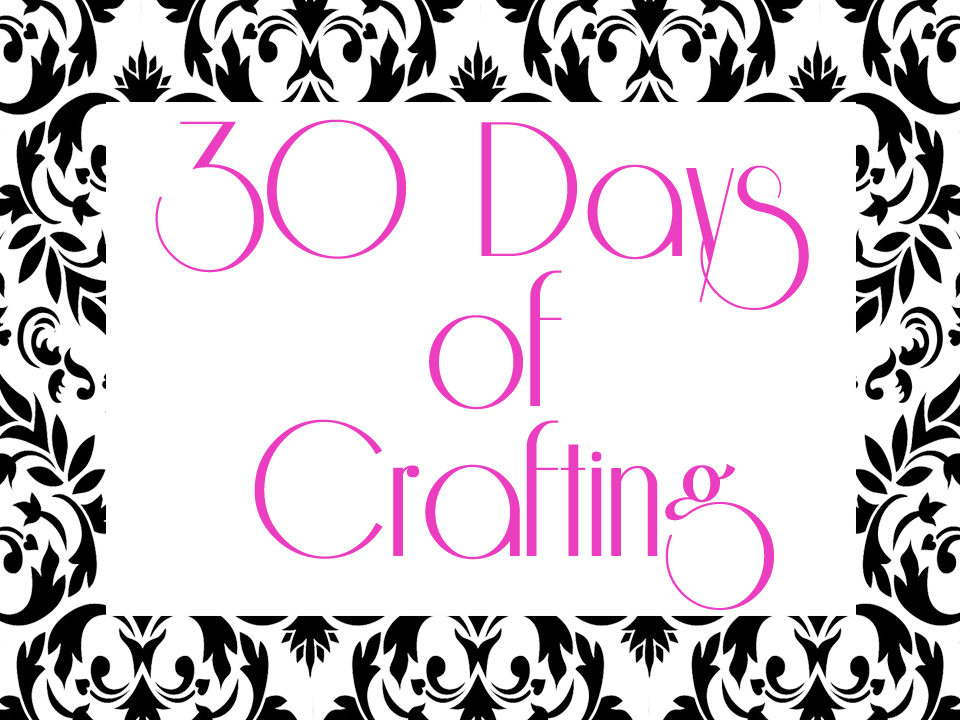 I have a problem. I am a habitual craftstarter, in that I start a project and then a few hours later, I get distracted and start a new one. It's a rough life. Mostly surrounded by sad, half finished projects that either didn't work out or I got my craft-high out of and didn't need a fix for a while.
But all that ends today. My friend Julie posted a drawing that she had completed on Facebook and inspired me to do something useful, so, starting tomorrow, I will be completing one project every day until the end of March and posting them Monday through Friday with two posts coming on Mondays and Wednesdays. Some of the projects are things that I started previously and never finished, and some are brand new projects.
What constitutes a project, you ask? It obviously can't be something like an entire scrapbook, but one page (two pages that face each other) will do. Cooking or baking something. Deconstructing a t-shirt. Making a useful storage object. Etcetera.
Want to join in with the 30 days? Start with a list of ideas that you're going to complete over the course of the month. If you're having trouble thinking of things, browse Pinterest for a while (but not too long!) and work out a list of ideas. Then, DO THEM! Make sure they're small projects that can be completed in your spare time during the day. If your project is knitting a sweater, you're probably a craftstarter whose eyes are faster than your fingers!
Leave a comment linking to your project in my daily posts and I'll share my favorites every week!
(By the way, I was unaware of this, but March is National Craft Month!)