A while ago, IHeart Organizing posted about how she made drawer organizers out of cereal boxes, and I really needed to organize my bedside table because it looked an awful lot like this: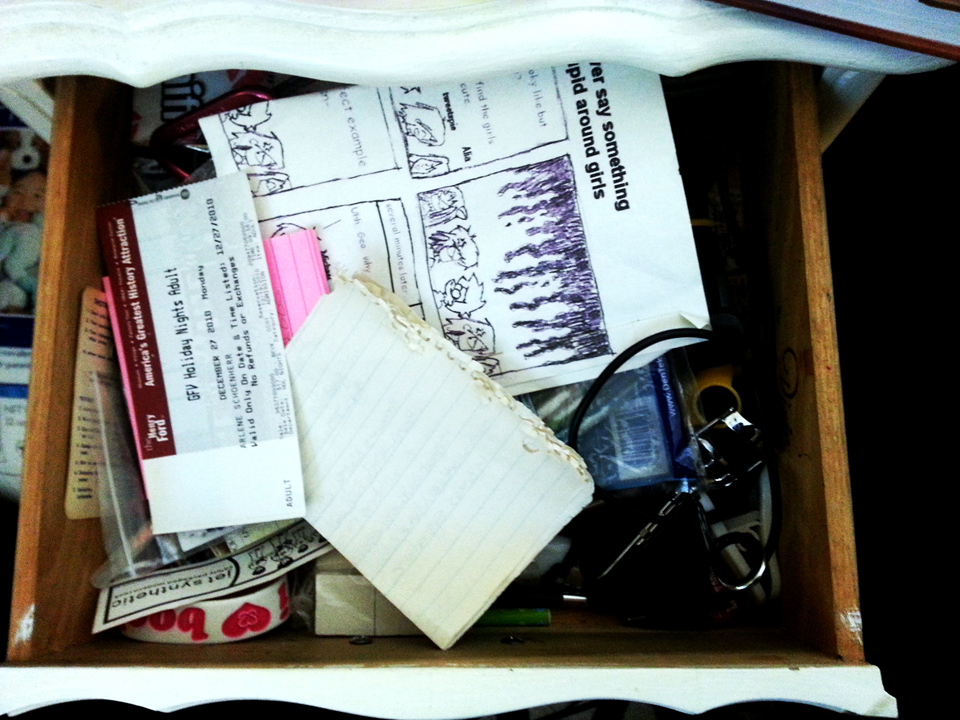 SO BAD. So I collected some boxes and laid them out in a pattern that made sense and still left some room for big/square things.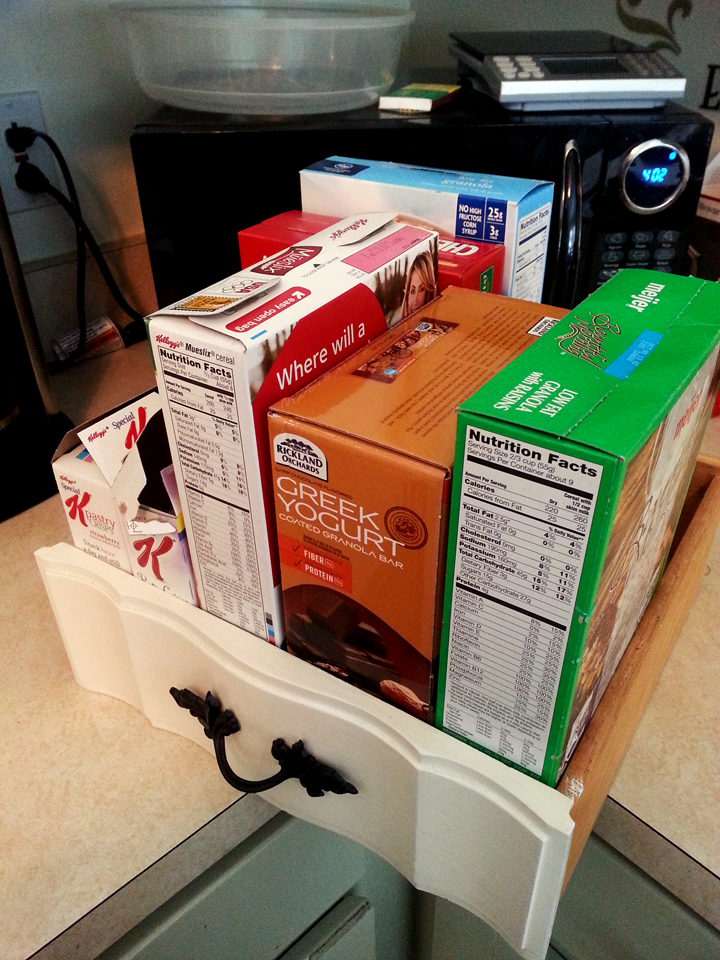 And then I had to wait for the boxes to be emptied. But once they were, I followed IHeart Organizing's instructions to cut them to size and cover them. But I wasn't satisfied. I wanted a box that had a top and closed, and after a little bit of figuring, I found the best way to do it.
First, cut one of your boxes in half.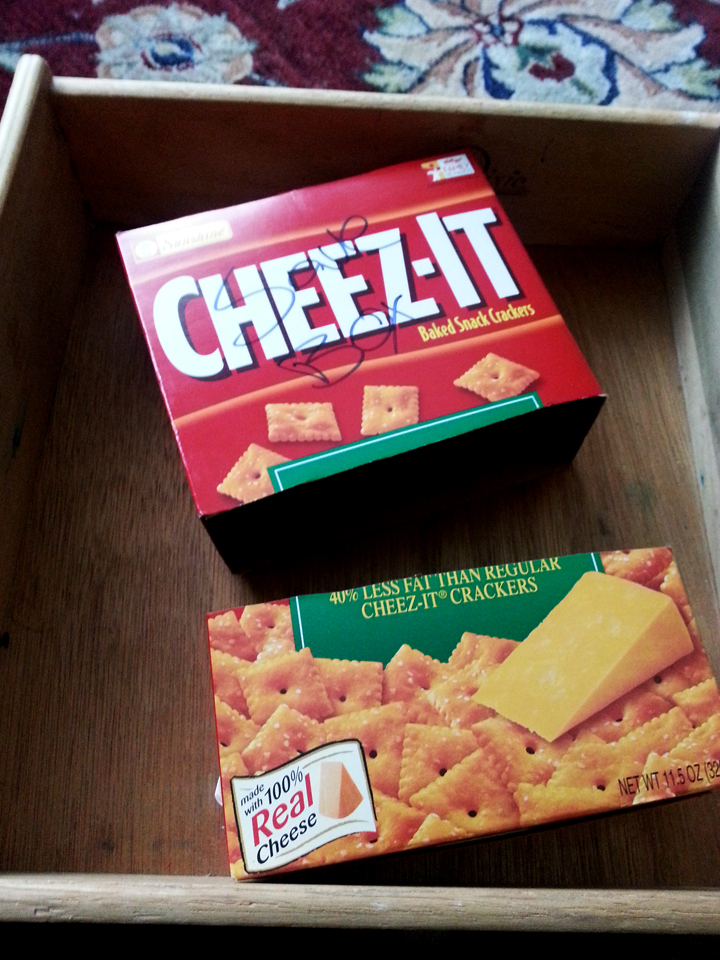 You're going to use the top half for this part. Make sure the box you're using looks like this:
Then flip the top half of the box over and measure the height of the drawer against it, but don't cut it yet! You're going to need that extra bit of the box to make the bottom.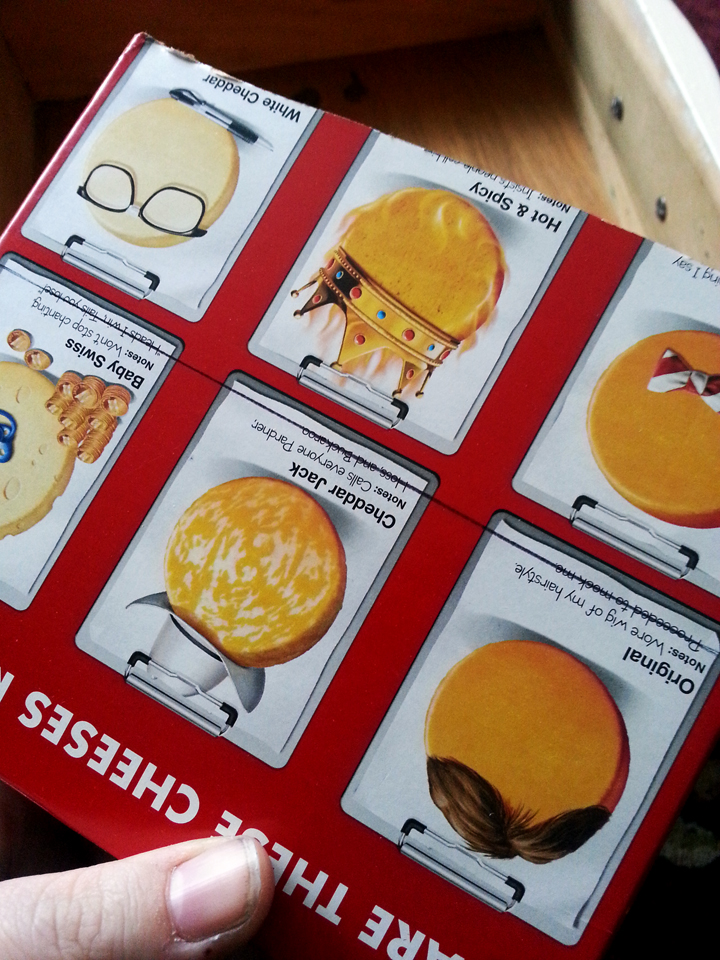 If you don't want Cheezit's by now, I don't know WHO YOU ARE. Anyway, cut the extra bits of the box down to your cut.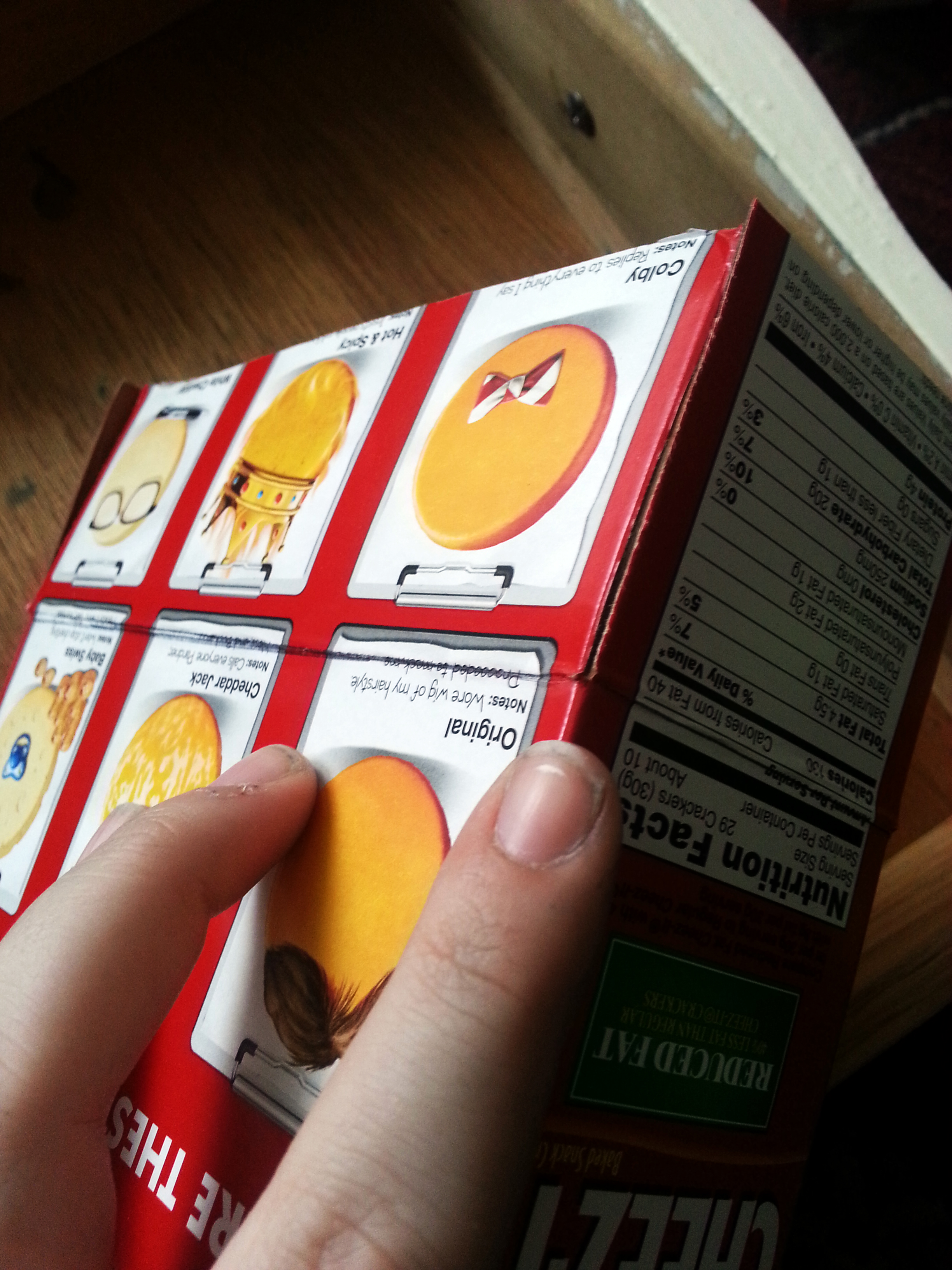 Now, you should have a box top that has four flaps on one side and four flaps on the other. Take a look at the bottom half of the box. You'll notice that everything is cut at an angle. This is to make everything fit together better, and it works, so cut all four of your bottom flaps at an angle.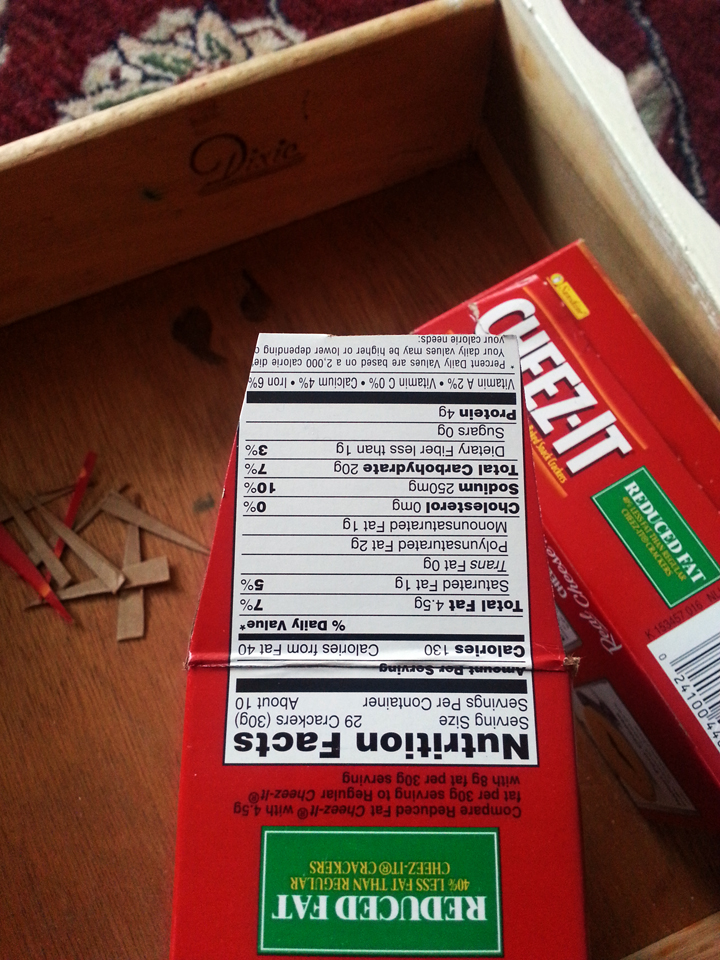 I decided not to line the inside of this box because it just seemed like a lot more work, so I wrapped the outside of this box with some of my $4 for two rolls contact paper that I bought on clearance at TJMaxx, then cut down to the corner of the box.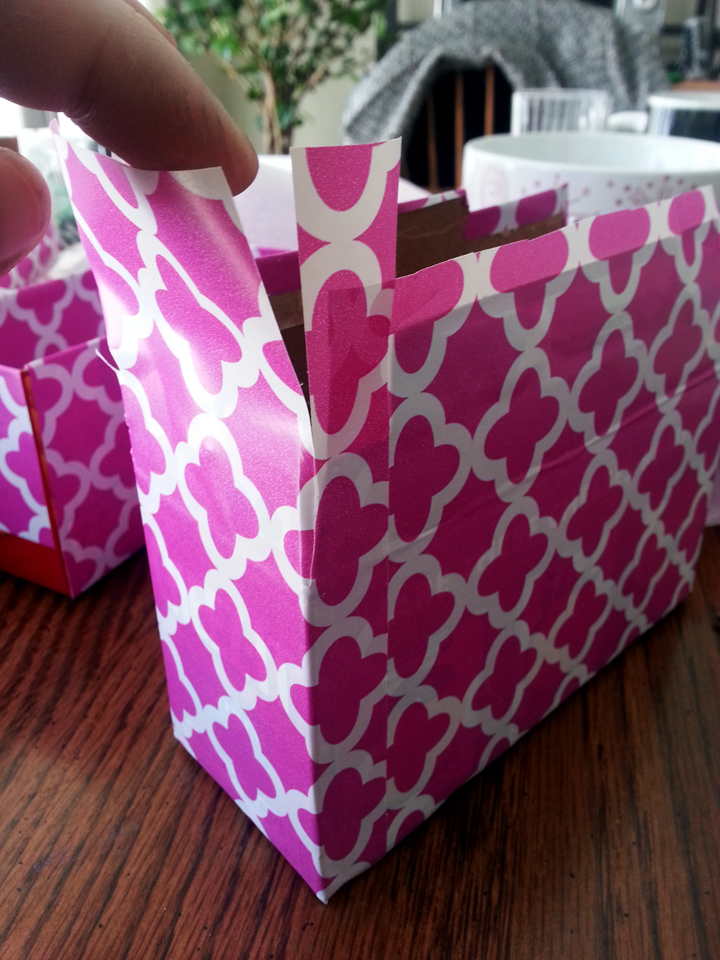 Wrap the edges down and trim anywhere that there's a corner, wrapping the cut edges around instead of cutting them off. At any corners, cut at an angle into the corner and push one side down and the other over.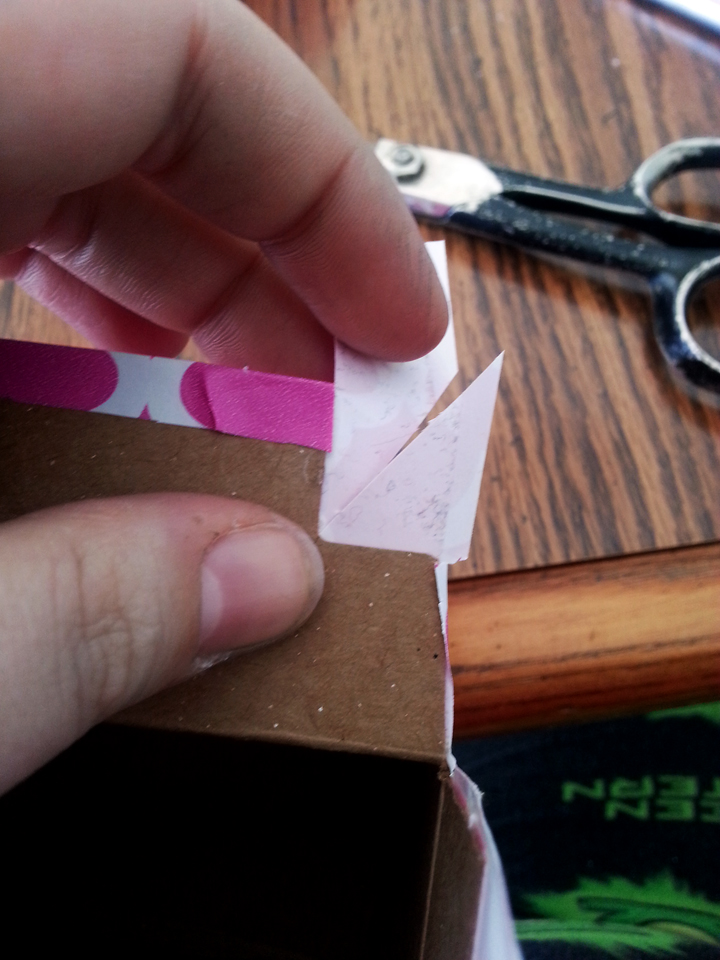 Make sure you cut out the slit so you have a place to put your tab.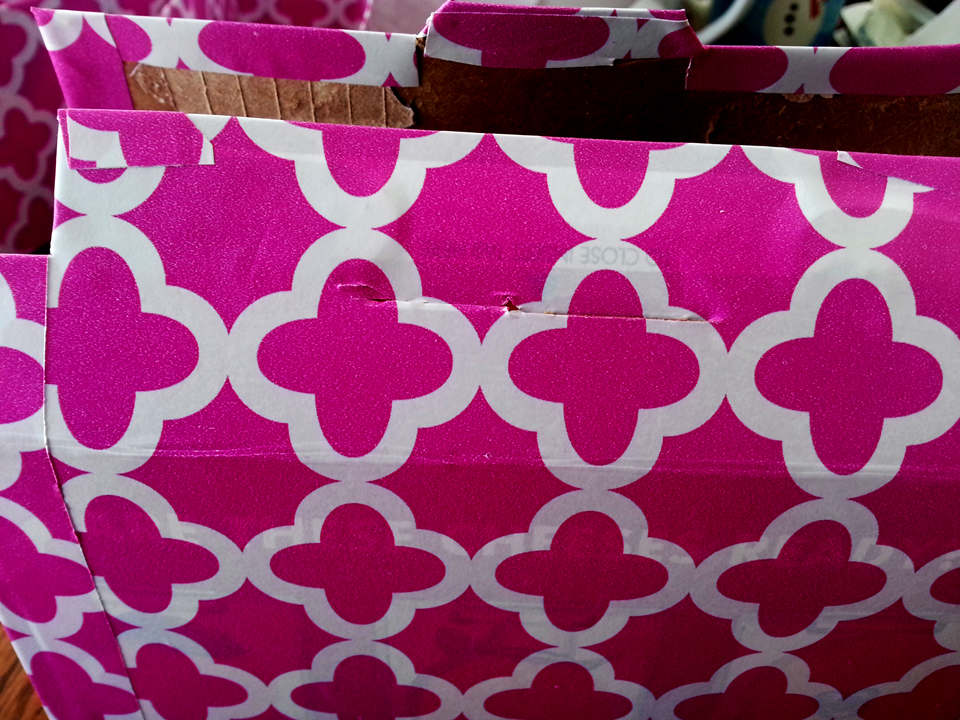 And you're done!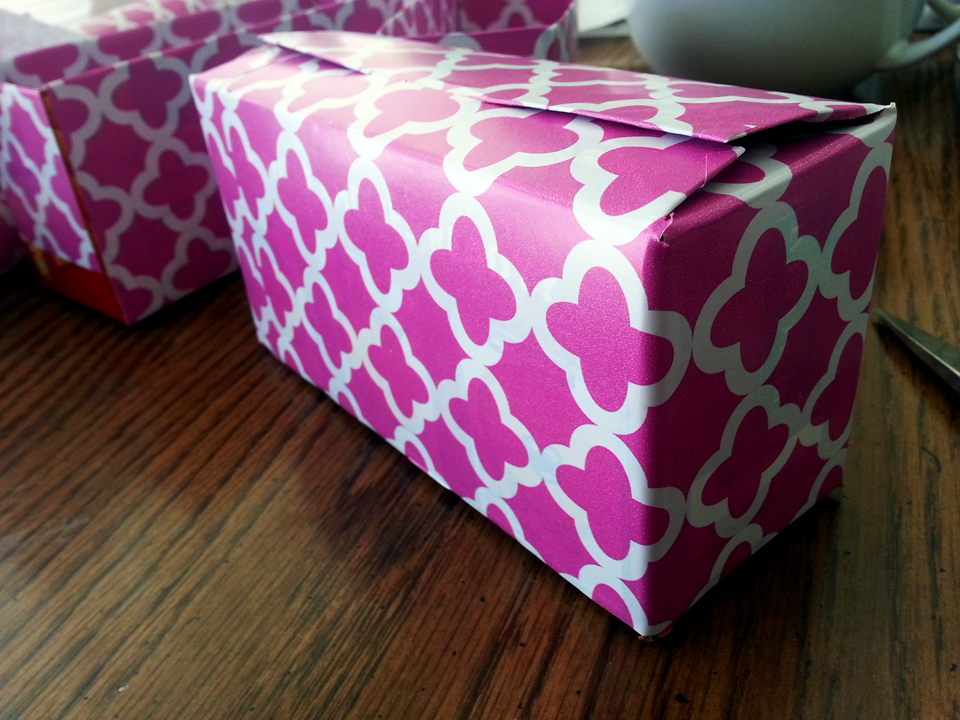 Keep sensitive items in your closable box or just anything that you don't want readily available to anyone opening your drawer, then fill your organizers up! I sorted my things by category, then by what would fit into which drawer.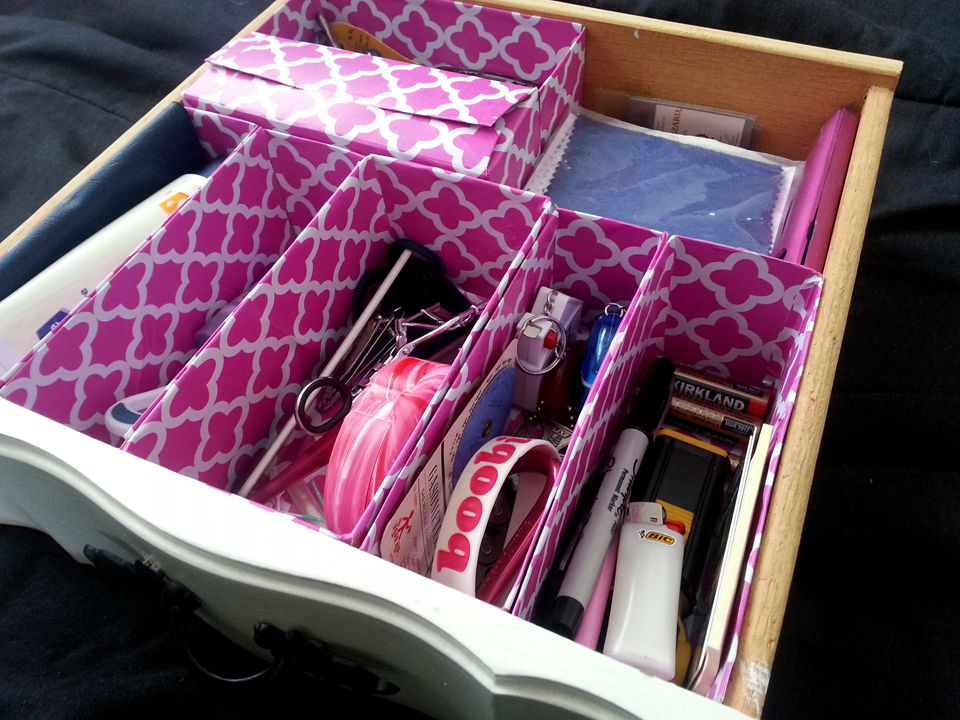 I love it! I smile whenever I open my drawer and see my beautiful little boxes and all the pink. This is almost everything that was in the drawer before, save for some hair ties and a small pile of stuff I threw away. I'm considering putting the hair ties in the drawer, though, since I have enough room for them.
What are you making for National Craft Month? Do you have a drawer that needs desperately to be organized?