It's been a while since I last posted a Wilton class cake! This one was probably the easiest cake I've ever made, although I'm not sure how well it cuts or how easy it is to eat considering all of those royal icing flowers! I seriously love how this one turned out, though, and I'd love to do it again.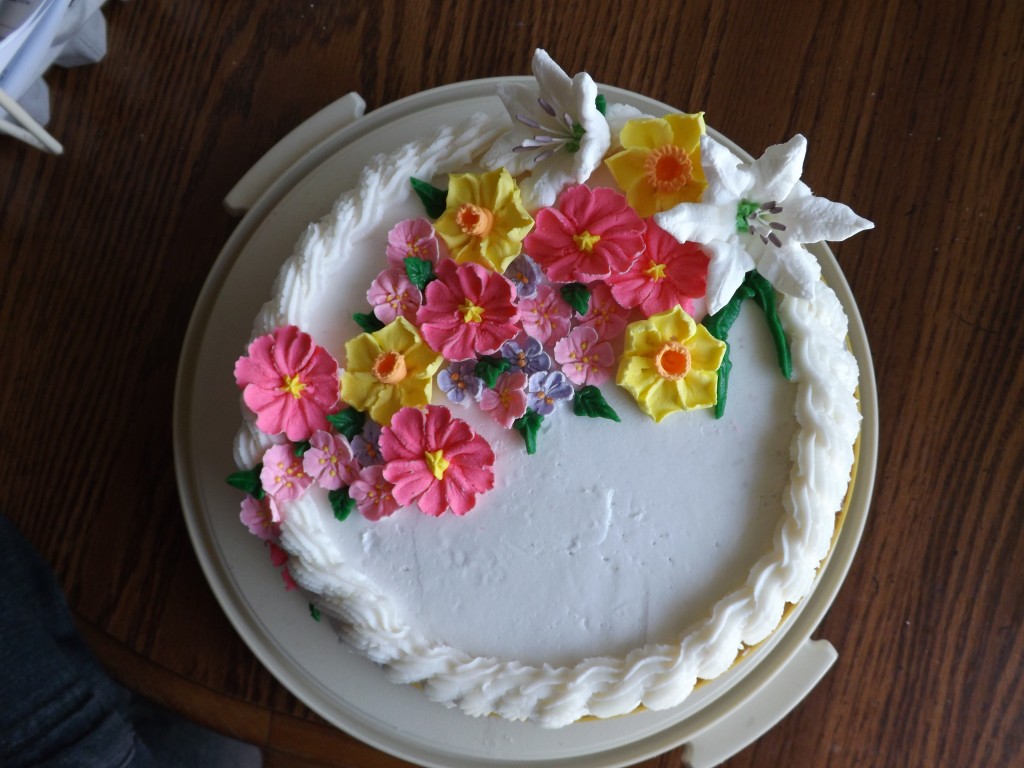 I'm not the biggest basketweave fan (that's my mom) but I really love how it turned out, especially with the rope edge. I love how it sort of looks like the flowers are in a basket and spilling out over the edge.
I may have gone a TINY bit crazy take pictures of this cake. It was so simple to place the flowers. Just a dab of buttercream and throw them on, pipe a few leaves, and you're done. Of course, they have to be made days in advance, but they turn out amazing and make the process very fast.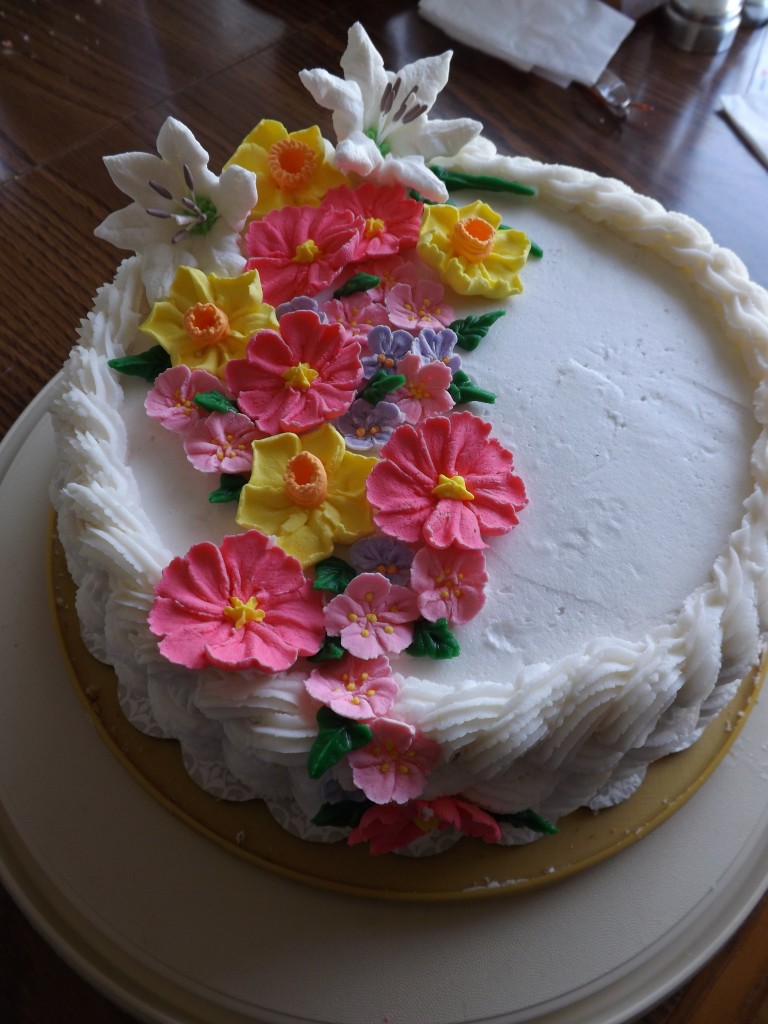 You'll notice that this one has no roses. I had 6 or so roses that were really cute but big, because I like big roses, although I made some super tiny roses on that last cake and fell in love, but even those had a lot of petals for a small rose. Anyway, I didn't use any of them. I think I'm a little rosed out! I had some rose buds that just didn't work out. Rose after rose after rose can get SO repetitive!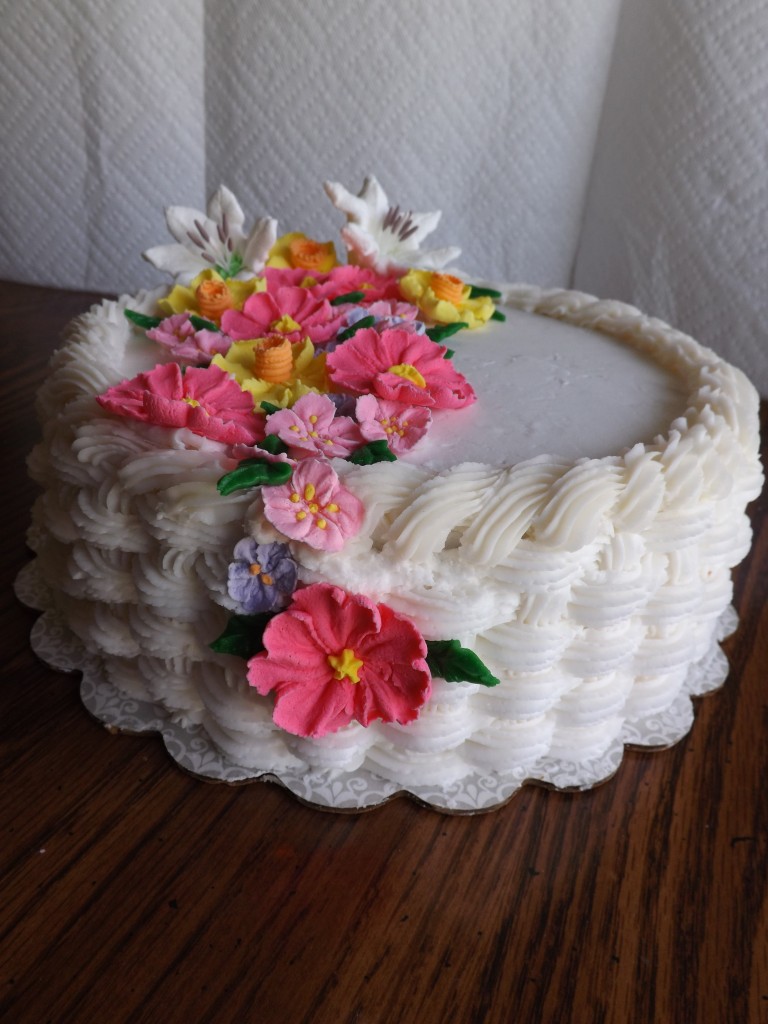 But hey, even with the lack of roses, I'm in love with this cake and I can't wait to try it. I used an altered recipe for this one. It's based off of my maraschino cake, but without the cherries and juice. I wanted a fluffier cake than the two-egg cake. It was complicated, the changes I made, so I hope it still tastes right! They were similar recipes to begin with, so we'll see what happens when we cut into the cake!