Since I'm now a home improvement store garden employee, I've been seriously considering redoing my front yard, so I thought I share some of my ideas first before actually getting into it. This is the front of my house: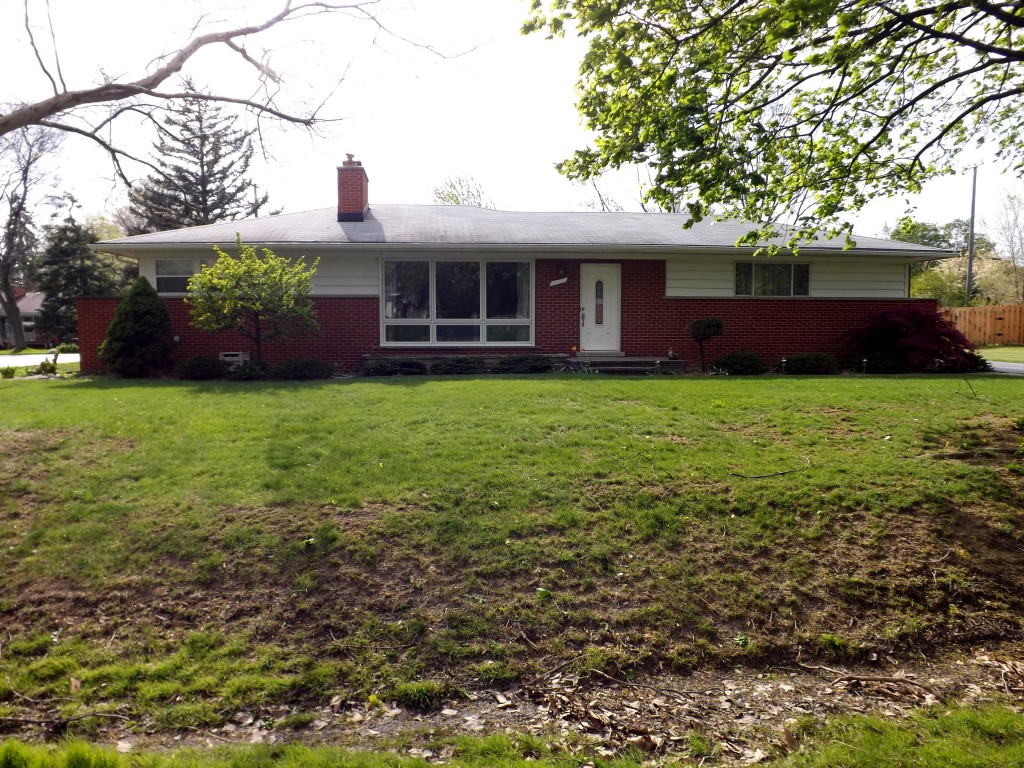 As you can see, it's pretty trashed. We have a lot of spots where the grass doesn't want to grow, and a lot of shade. Mostly shade. Not only does the sun rise in the front, but there are also some pretty dense trees that make growing a lot of things pretty impossible. There's also this travesty: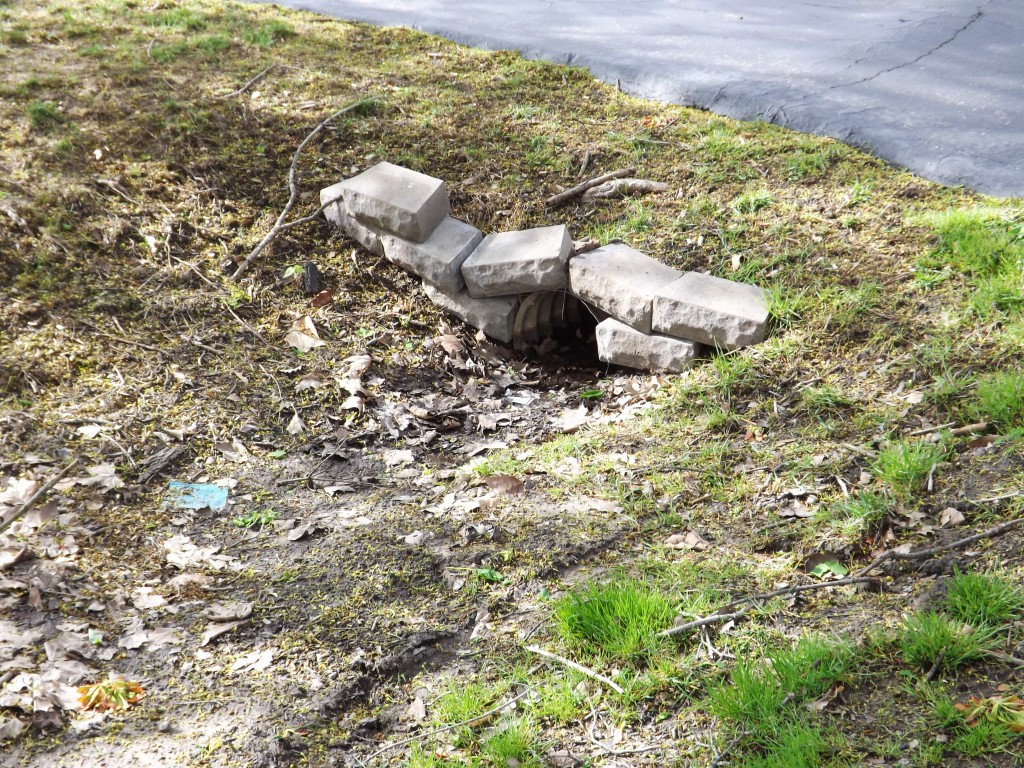 It's a ditch, just like everyone else in our neighborhood has. It's a sad little thing, where the grass doesn't grow and it's impossible to mow. I've been wanting to turn it into a dry creek bed to help with water flow. And maybe put some pretty grates over the holes on either side of the driveway. Sometimes we get plugged up with leaves, and sometimes we get water stuck in our ditch because it has a weird slope. It really wouldn't be too hard to do a creek bed – gravel and large stones – I just have to call MDEQ to make sure I can do that. Oh, and rebuild the wall on either side of the driveway.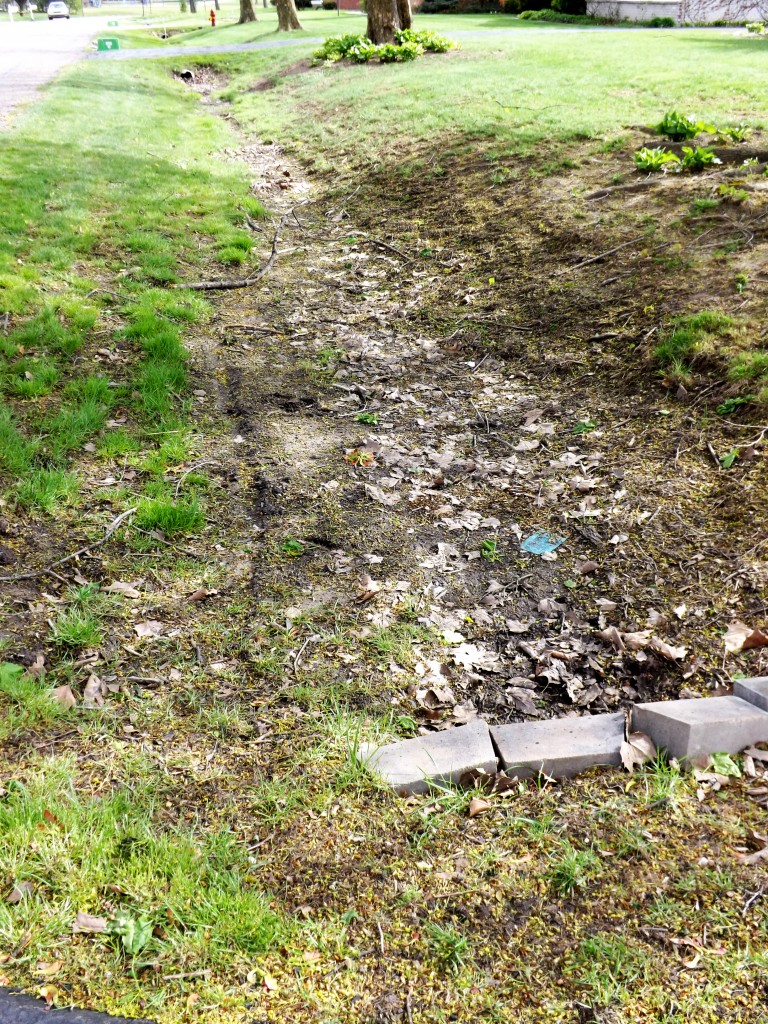 The grass hardly grows in the front, so I'm going to get some sun and shade grass seed and see if I can't get that to grow instead of having all of this bare land. And I'm going to see if I can't find something to replace the sad Hostas under the right tree (which is super dense). You can actually see the difference between the Hostas under the lamp vs the ones under the tree.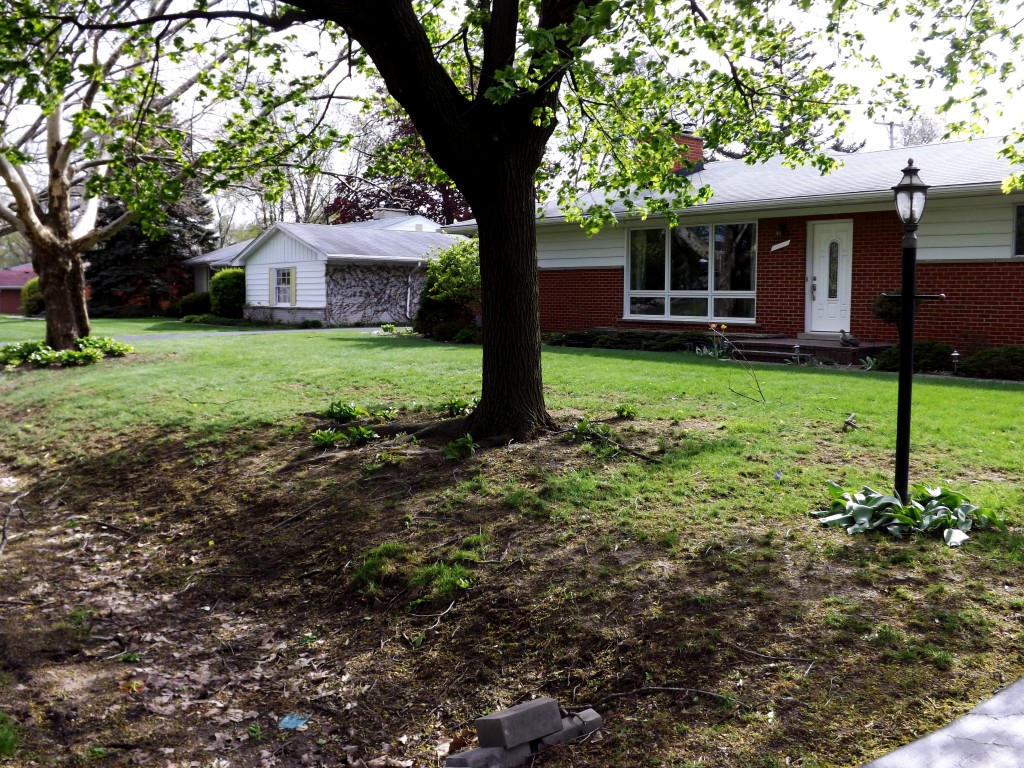 For some reason, they planted a bush under the Japanese Maple, so that needs to get pulled out and give the tree a little space.
And I'm not too sure what's going on with the Azaleas, but those need to get fixed/removed. Along with all of these low bushes that are insanely ugly. The front of the garage is pretty much bare with all of these low bushes and we want something a little taller.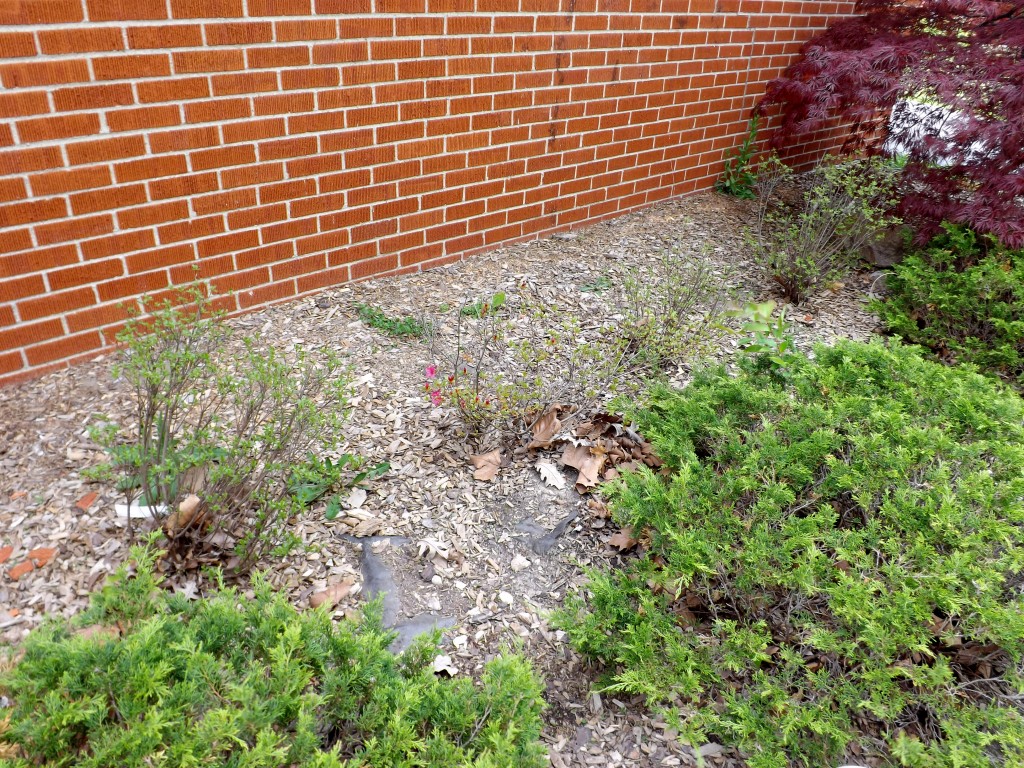 Then there's this sad little half dead tree. Which just needs to go. I'd love to plant little trees flanking either side of the front porch so it can look a bit more inviting and less like someone is going to physically harm you if you get near the house.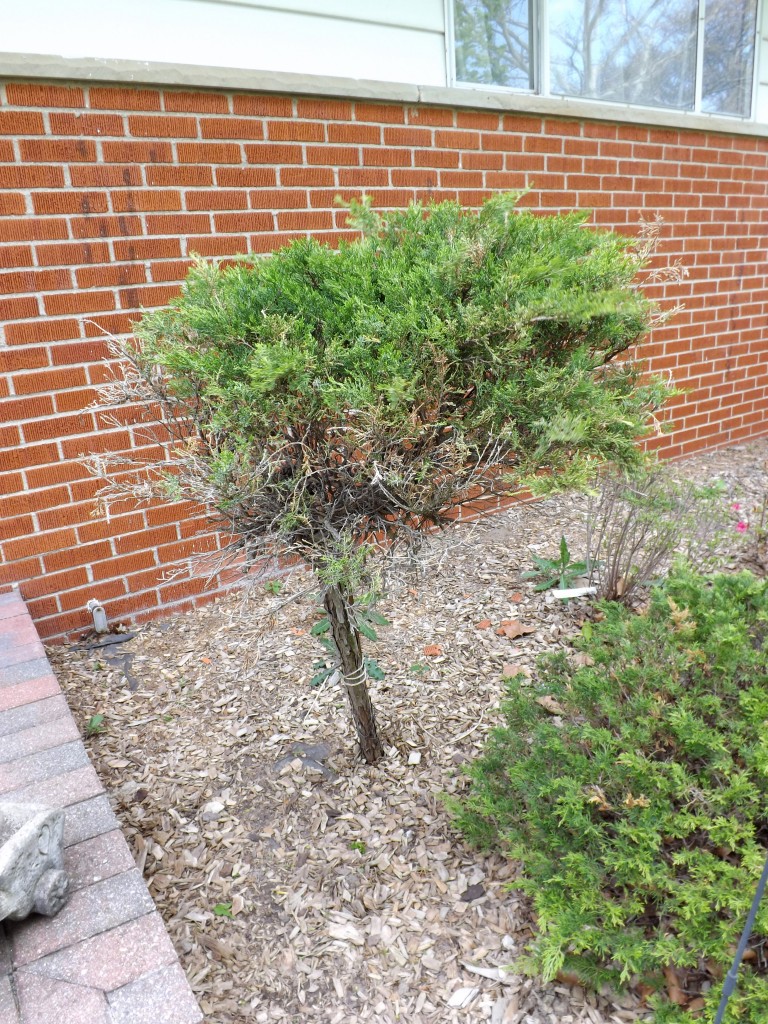 I wish my ducky was big enough to plant anything in, but its barely 2 inches deep, so nothing will get the chance to grow. He's still cute.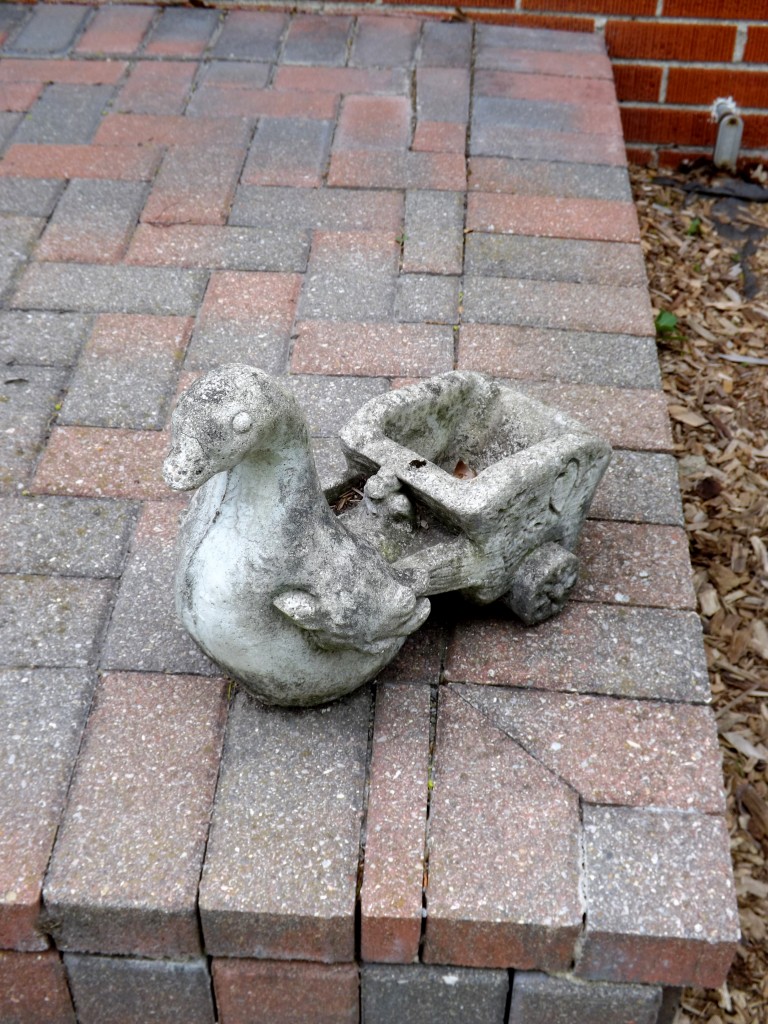 This… stump is off to the left in the pictures above. It's a bush that keeps getting cut down and coming back. It needs to be taken out completely and replaced with something that we actually want. I'm voting for a lilac bush. Oh, and that purple stuff growing near it? The's catnip. We thought we got rid of it, but clearly not.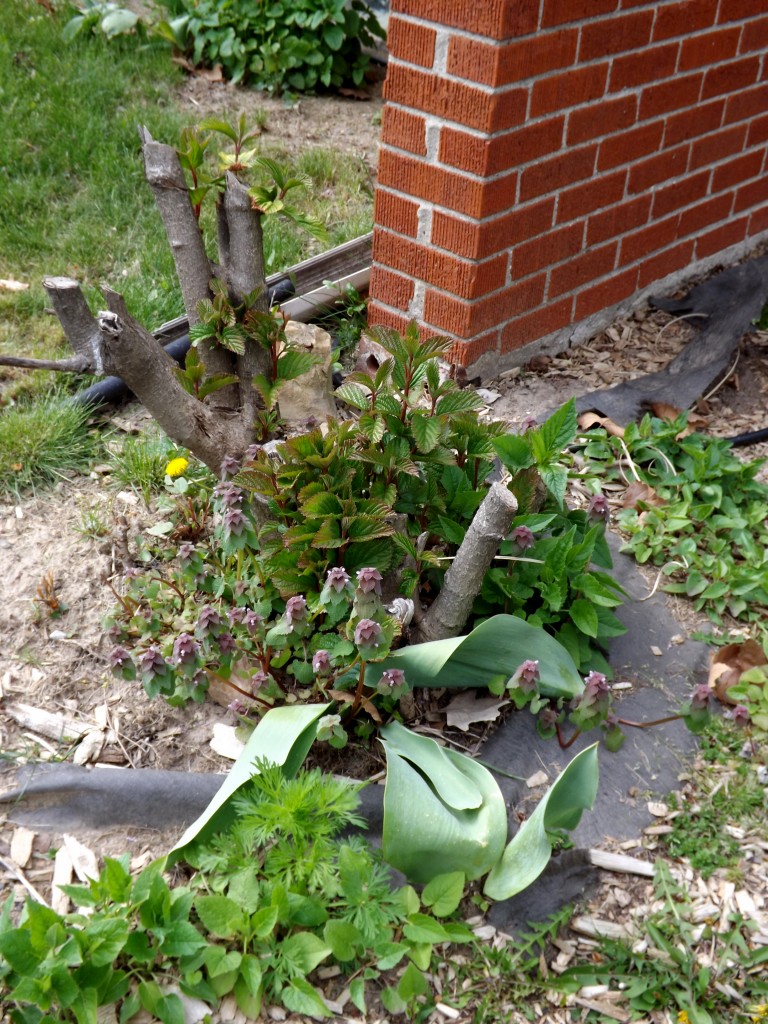 This stump has been here for some time and I have no idea what it used to be, but it needs to go. Along with the torn up landscaping fabric and the ugly cedar chips. I think a black mulch would really improve the look off the yard. And it wouldn't be so obvious when the outrageous wind whips it out of the garden and leaves nothing but landscaping fabric. Boo.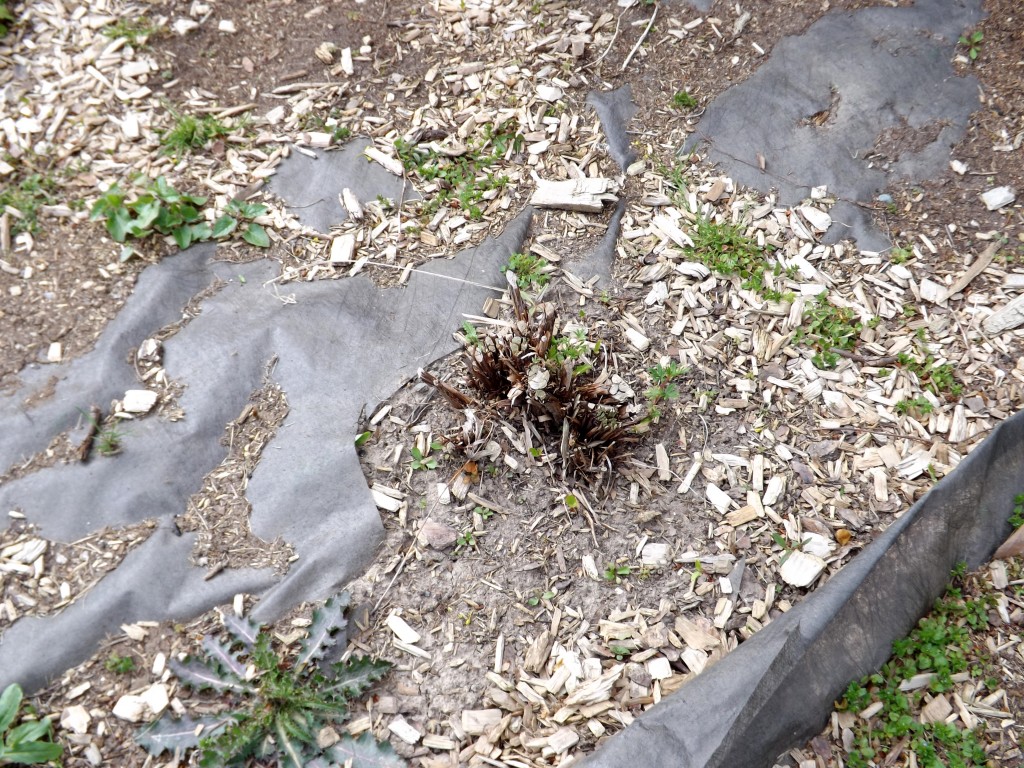 Believe me when I say that these stupid bushes need to go. I HATE resent most conifers, really. I like Arborvitae and one or two bushes are fine, but we have 9, and I think we used to have 11 of these, which I believe are juniper but I may be wrong. I think some mounding perennials (or even uprights!) would be perfect here and give us some color. even though we put Impatiens in that front box every year.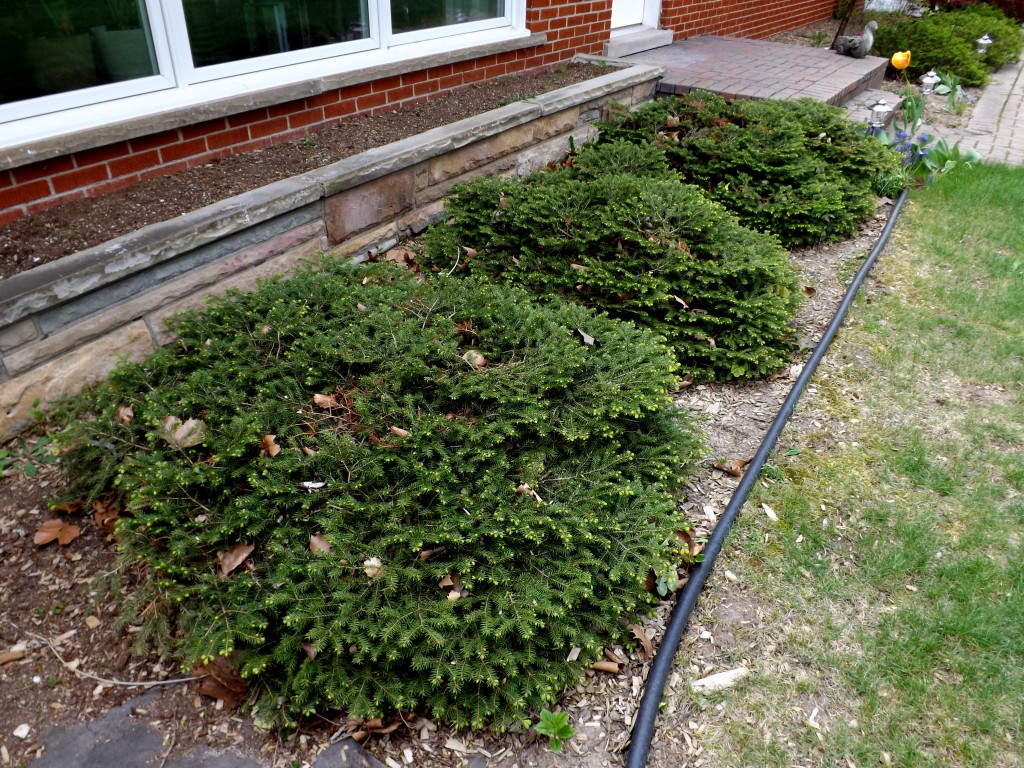 In true YHL fashion, heres a list of everything I want to do:
Rebuild the wall around the drainage pipe and use mortar this time
Call the Michigan Department of Environmental Quality to verify that I can build a dry creek bed in the ditch
Build dry creek bed
Cap off ends of the drainage pipe with some sort of grate (after thoroughly cleaning it out)
Plant some sun and shade grass seed/patch
Rip out all of the low bushes, the dying tree, and the sad little stumps
Figure out the Azalea problem (and possibly replant them elsewhere)
Figure out the Hosta problem and fix it (either plant something else or put grass seed up to the tree)
Prune the little tree
Move the left side of the garden in about 2 unnecessary feet and plant grass
Replace the landscaping fabric
Replace the cedar mulch with black or brown colored mulch
Edge the garden with blocks instead of cheap black plastic
Put in a flowering tree or some sort of bush (either a Flowering Almond or a Lilac) on the far left corner of the garden
Transplant the evergreen that may or may not be dying to the other side of the garden
Plant impatiens in the flower box
Buy an insane amount of shade and part sun perennials to replace everything I'm ripping out
Obviously, it's not a weekend project. It's going to take some time for it to a) convince my mom that all of this is a good idea and b) get it done, so it's going to be a process and I'll be sure to keep you posted.