Welcome to part 4 of our 4 part series detailing the details of our wedding. What? So far we've talked about the dresses, the cake and favors, and the centerpieces and flowers. Today, we'll talk about… everything else.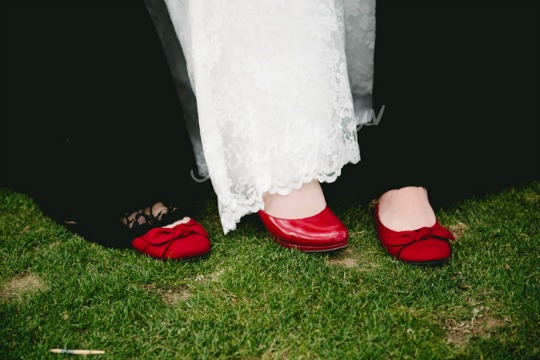 First, I suppose it's time that I go into detail about the curse that someone had placed on my wedding.
As I mentioned before, my maid of honor broke her foot four days before we were set to walk down the aisle. She stepped on a ball while chasing her son and smashed it and her face into various parts of her basement. Fortunately, her face healed quickly, so no one had to worry about covering up the giant bruise, but the picture that her husband sent to me just days before our wedding looked like someone had implanted a golf ball into the side of her foot.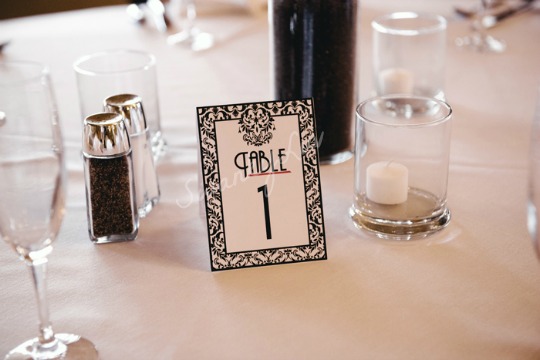 Then, the day before, I received a text from one of my good friends asking if I knew of a way to get him to the wedding. His car had broken down, and he had no way to get there. Unfortunately, I couldn't help, and he wasn't able to make it. That's nothing to mention the other 10 people who didn't show who said they would, but that's neither here nor there.
A few hours after that text came through, I got a call from my now-husband. He had been on his way to work when his transmission stopped working. Just stopped. No warning. After talking for a bit, we decided that he would rent a car for the next day so that we could get around, and figure it out when we got home from our honeymoon. (Fortunately, it was only $1700 to fix. A far cry from the $3000 that we thought it was going to be)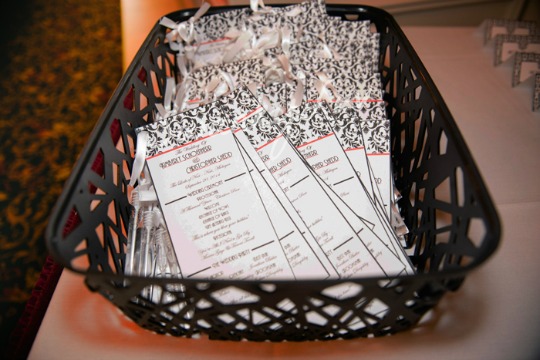 Finally, the day of the wedding came, and it was gorgeous. The sun was shining and it was warm outside. Except there was an ominous weather forecast of "late-afternoon thunderstorms"
Oh good.
The whole day was perfect. Sarah from 24Luxe Hair and Makeup came and did our hair and makeup, then our photographer, Bruno Postigo came and stole my dress and shoes to take pictures in trees and on rocks. We went to the venue – The Links of Novi – and had our first look, took some pictures on the green at the golf course, and then the wind picked up.
We were able to take a few pictures together before the ceremony, went inside, and then the rain came. It showed up right on time which is more than I can say for some of the guests starting at 6PM on the dot, which is when we started walking down the aisle. The golfers were none too happy, but the wind held off, and there weren't any lightning strikes until everyone was safely inside.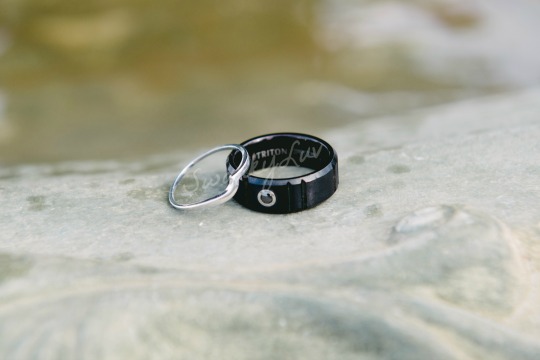 Other than being cursed, our wedding was beautiful. My friends from college came up with an amazing hashtag (#thenewlyshedds) halfway through, and instead of clinking glasses, we had our guests get up on the microphone and sing a song with the word love in it to get us to kiss. Some people got some pretty great laughs out of it. The bartenders told us that they weren't expecting us to drink as much as we did, I can't even count the compliments that we received on how amazing the food was, and everyone danced all night to our amazing DJ, Bill, from Detroit Party Pros.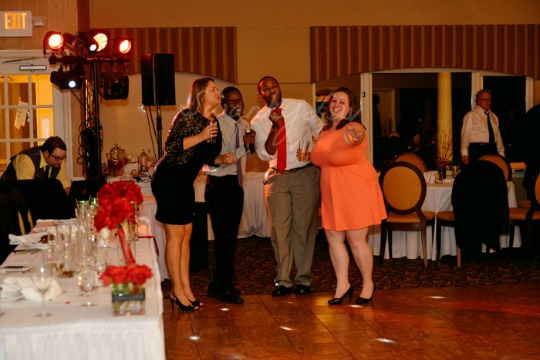 After 3 hours of sleep, my new husband and I made our way to the airport for our flight – which was delayed an hour and a half. The perfect ending to a perfectly cursed wedding.
What bad things happened on your wedding day? How did you get through it anyway?