I'm a little less obsessed with Monty Python than I am with the movie Sliding Doors.
This post contains affiliate links, which means that if you click on one of the product links, I may receive compensation.

If you haven't seen that movie, go watch it
. Now. Seriously one of my favorite movies.
Anyway, one night I was minding my own business, thinking about the air-speed velocity of an unladen swallow, and I HAD to make these two posters.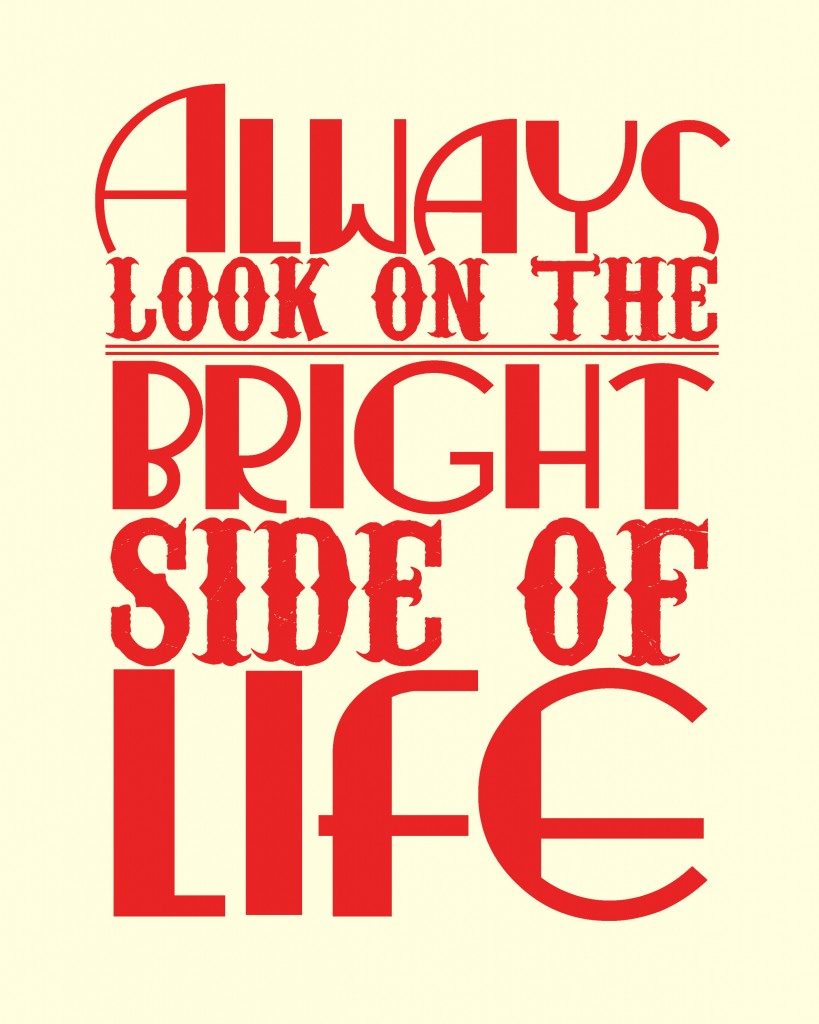 This was also shortly after reading The Great Gatsby and downloading a bunch of fonts for my wedding invitations. It was like a whole big pot of creative gumbo swirling around in my brain.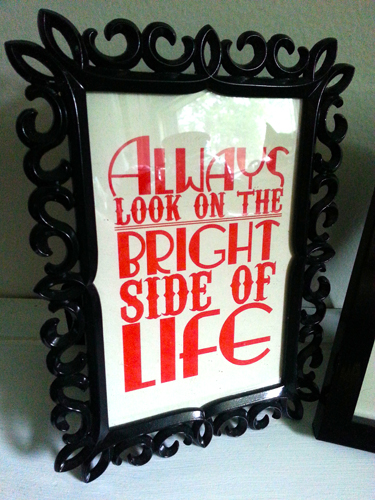 I try to live my life looking on the bright side. It's not always easy, and I can often come across as cynical, but my goal in life is to just make people laugh and help them be comfortable. Things can always get better, and life is what you make it. Sometimes you have to fight to find the bright side of things, but it's way better than being miserable all the time.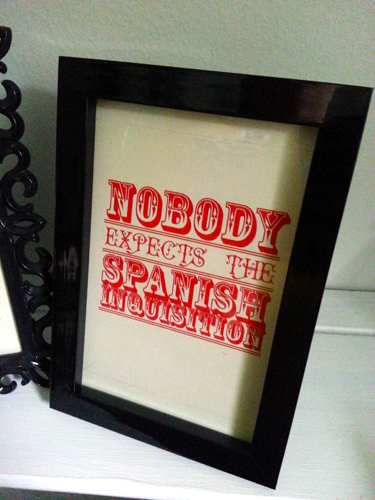 These don't have a permanent home yet. They don't even have permanent frames. The one that matches the solid black one is at work with a picture of my brother and I in it. The black swirly one doesn't even have a wall hanger on it (You're killing me, Target!), but these will find a home some day.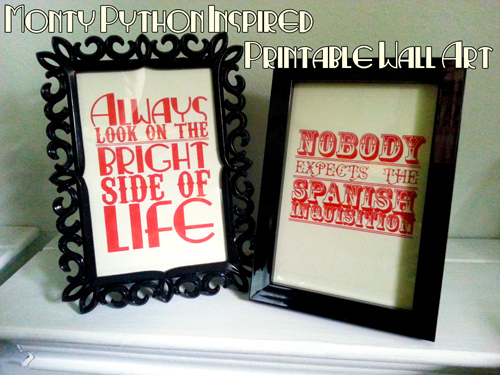 I have quite a few more of these swimming around in my brain gumbo, so if you like them let me know and I'll keep making them! What other posters would you like to see?