Recently, Chris and I started getting the monthly candy box – BoCandy. BoCandy is a monthly subscription of international and imported candy. You get a box, and then a few days later, you get an email about what's in the box.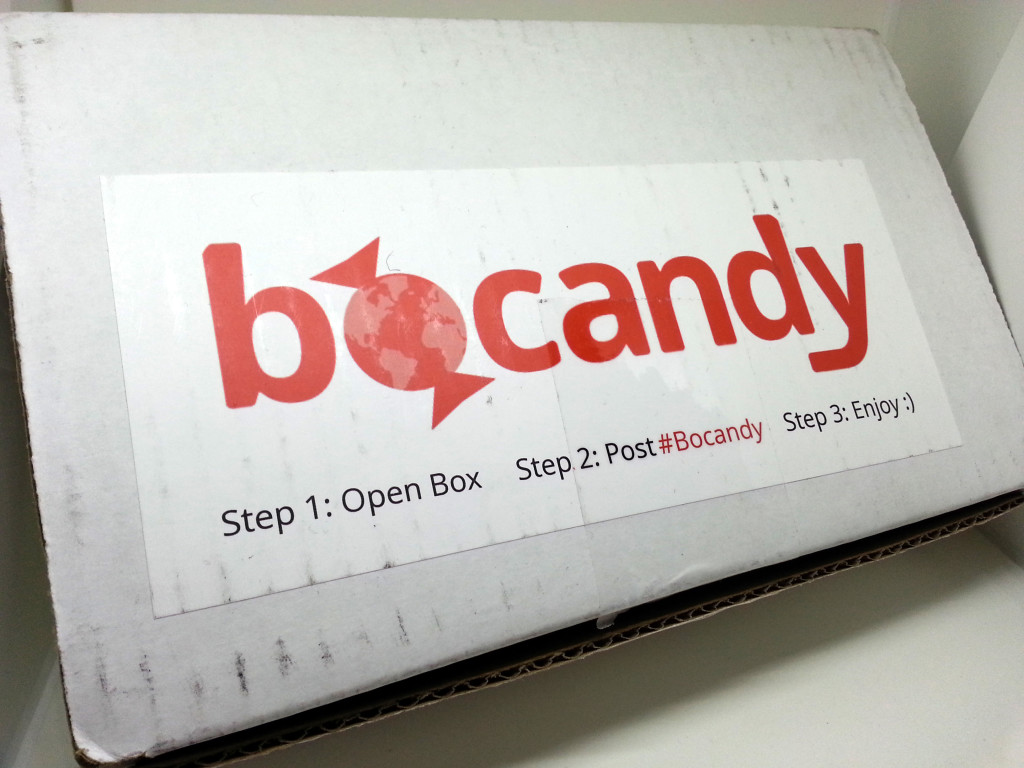 When we started getting it, it came in an envelope, but they recently switched to a box, which meant more delicate candy, and less risk of crushed candy! April's arrived the other day, so I thought I'd get a review up for you all.
The first thing that we tried from this box was the Giant Caplico. A lot of the label was covered by the American label that most imported candy gets, but it was pretty self-explanatory what this thing was supposed to be! I haven't gotten my email yet, but Internet research has told me that this is a Japanese candy, and I'm not the only one who was expecting it to be crunchy and not like a soft chocolate candy. This is very much like last month's Mirage bubbly chocolate, but in an ice cream cone.
It's really good – tastes like strawberry and chocolate ice cream in a cone, but it's super crumbly if you try to eat it like an ice cream cone.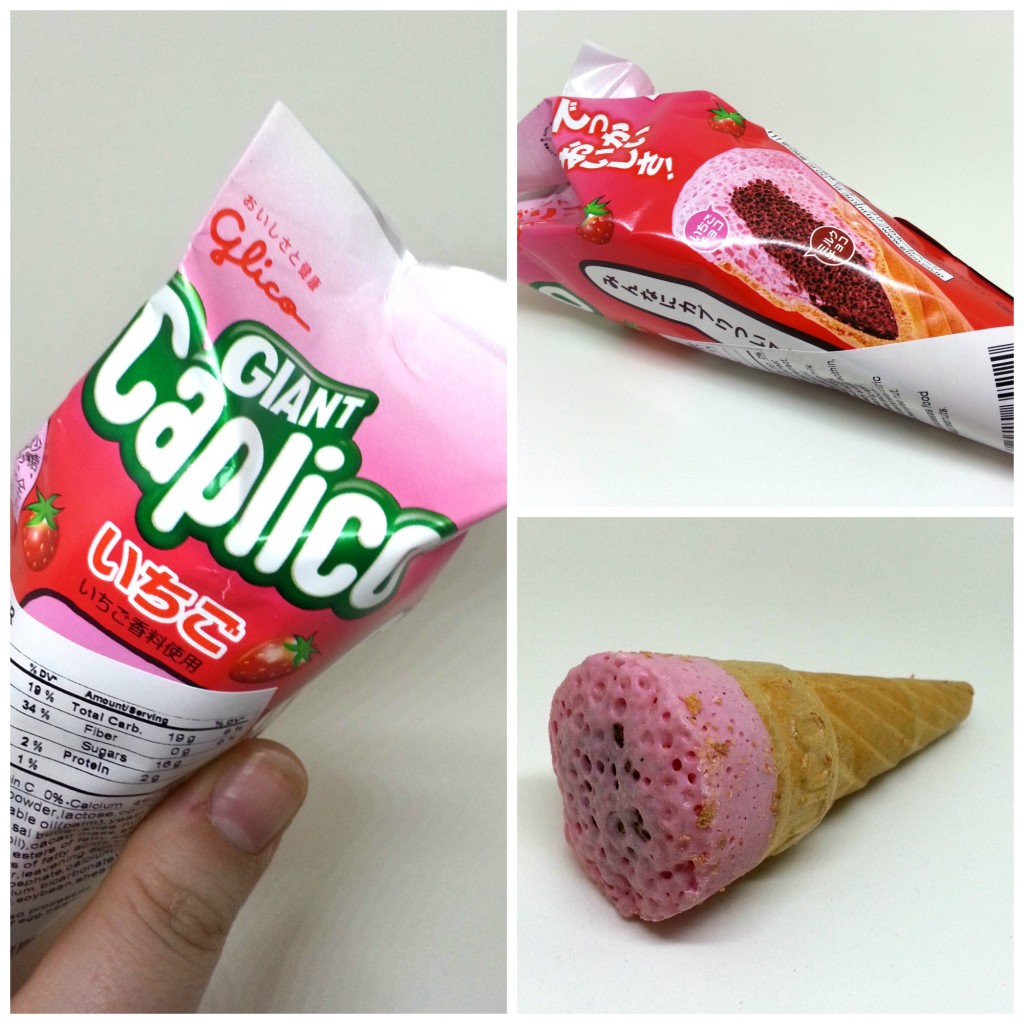 The next thing we tried was the Mini Takis Fuego – Mexican snack. These things are amazing. A few months ago, we tried the Doritos Dinamita, which I loved – the texture is great, and the flavor is decent, but this snack takes it to a whole new level. The flavor is complex and you get both the heat and lime distinctively, but it doesn't burn your face off. The texture is like when you get a corn or tortilla chip that's folded in half or when you eat two chips stacked on top of each other. Either way, it's a texture that I've always loved, and these rolled chips are the best.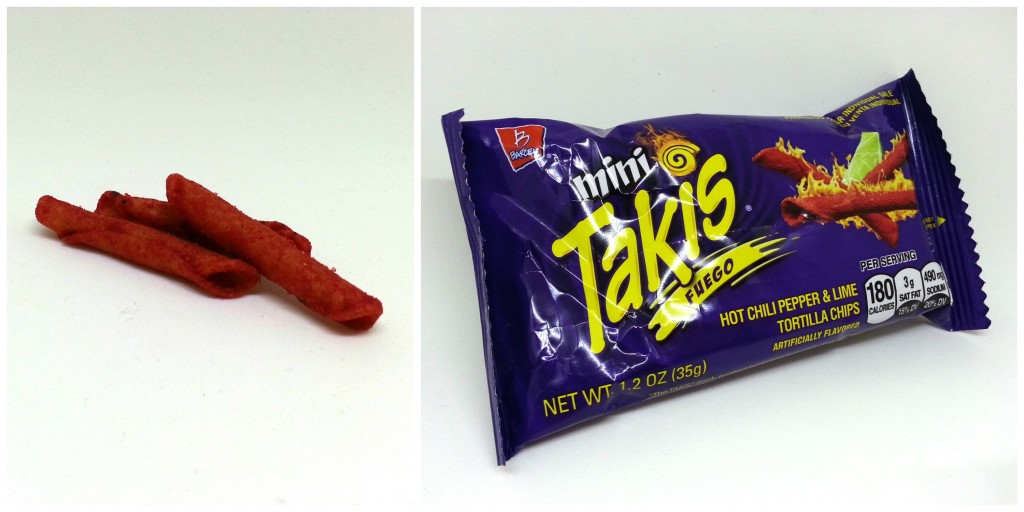 The next thing we tried was this Mexican candy – Las Gran Sandias. They're a watermelon gummy candy that cut the burn from the Mini Takis. They had a strong flavor, but not too sweet or too sour. There's not much else to say about these, other than they were tasty.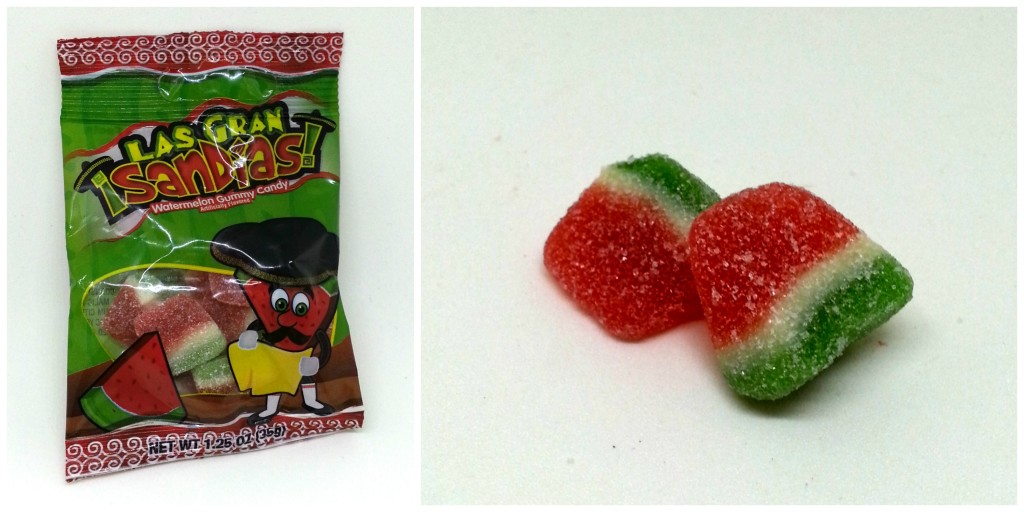 After that, we tried this Ramune candy. This is another one from Japan, and it's another absolutely adorable package. It's made to look like a bottle of Ramune, and it tastes just like it too. It's a hard candy, but after you suck on it for a while, it becomes a powdery sugar. I liked them, but Chris didn't – I'm also a pretty big Ramune fan, but Chris isn't, which explains a bit, doesn't it!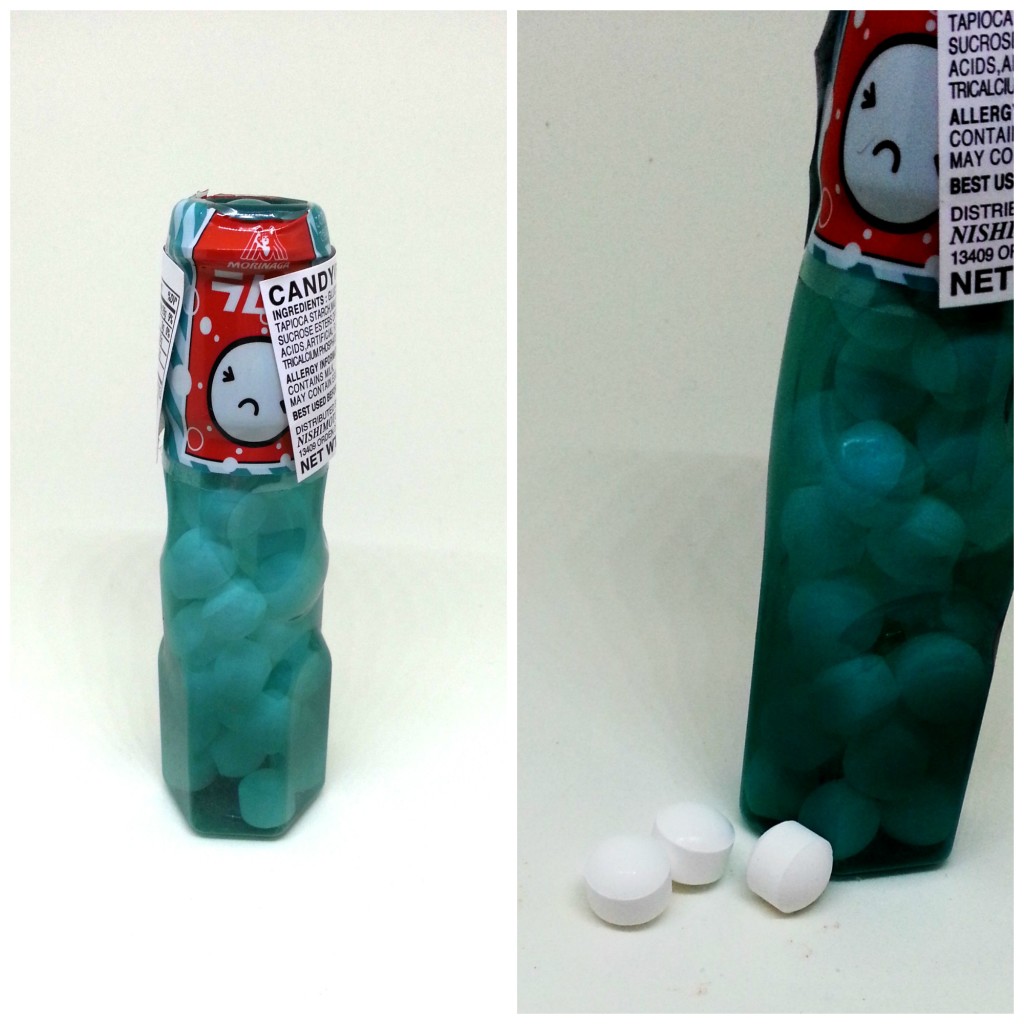 The internet told me that this next candy, Hopjes, are a Dutch coffee flavored hard caramel. Wikipedia says it's a "sight coffee and caramel flavor", but it's definitely more than slight. Chris likes them, but I'm not a coffee lover, so after half a second, I spit this one out. If you like coffee, you will love this candy. It's kind of like a coffee flavored Werther's.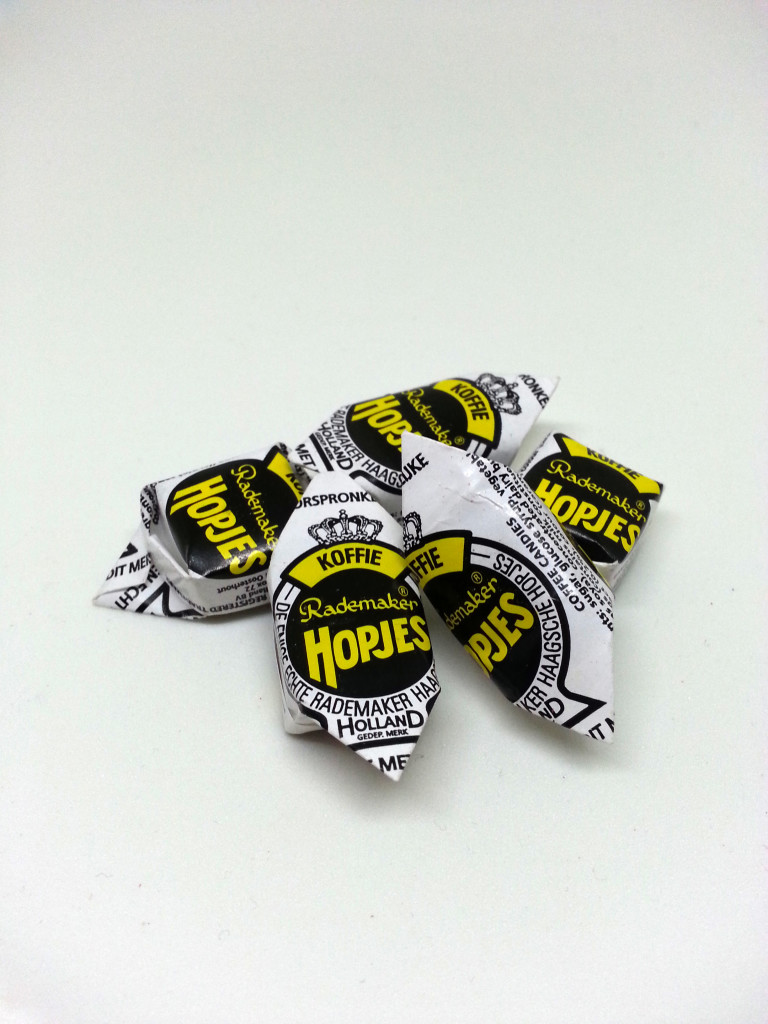 These Napolean Sours have been in the last few boxes- I think BoCandy got quite a few of these, but I'm not complaining. I got mostly lemon this time, which are very similar to Lemonheads, but bigger. I can't figure out what country they're from, but they're good.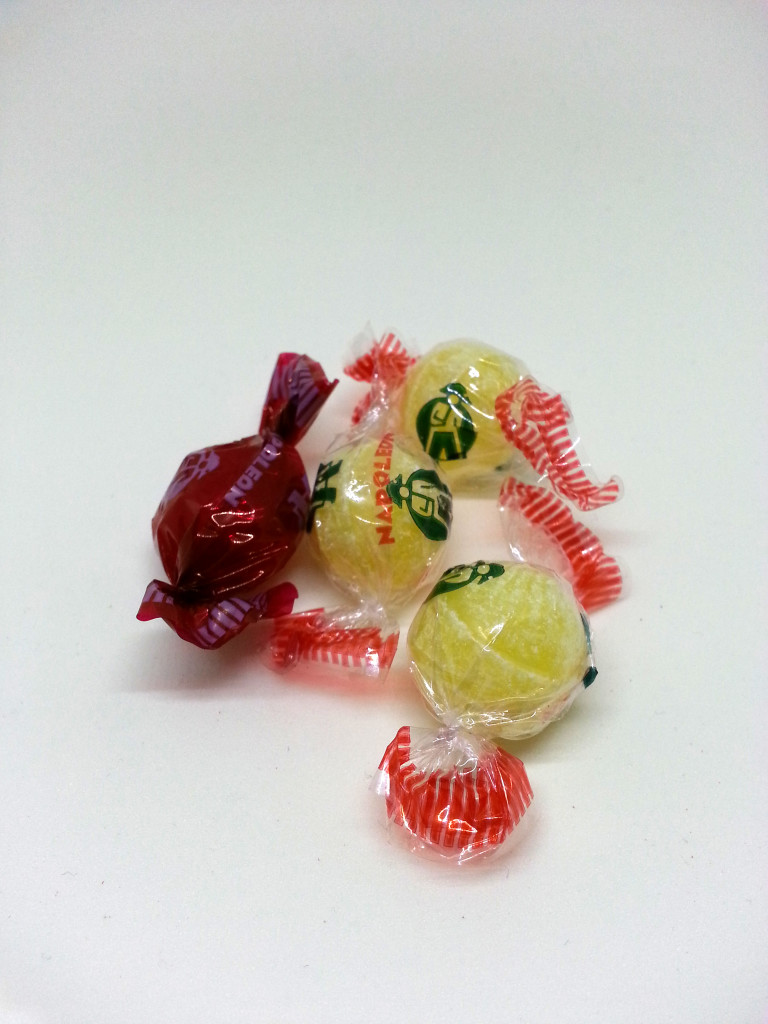 This last one is another one that I have no idea about. I thought they were cinnamon, but was shocked to find they're root beer flavored. They're like slightly less sweet Root Beer Barrels.

All in all, I'm a pretty big fan of BoCandy, and I'm going to keep my subscription going for the time being. I love the new boxes, and was starting to get disappointed by the old packaging and was considering cancelling my subscription – which is $15 a month – when a lot of my candy was coming crushed or melted, but then they switched to the boxes, and won my heart back all over again.
So, what is your favorite international or strange candy? Do you have any subscription boxes or candies that you'd like me to review? Leave it in the comments!