You may remember last week when I reviewed Kettle Brand Real Sliced Potato chips. This week, I'm going to tell you about the Kettle Brand Popcorn that I received for free from Kettle Brand.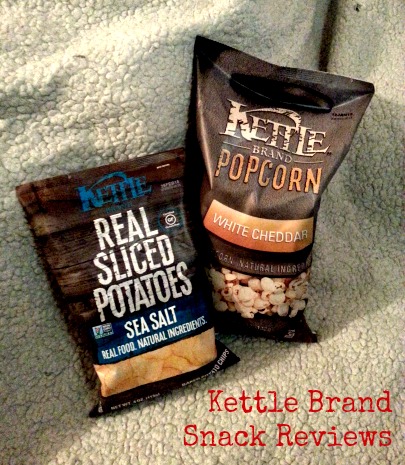 The husband picked up White Cheddar popcorn for me this time. This is actually the second time I've tried Kettle Brand popcorn – the first time was when our local Kroger bought WAY too much Sriracha popcorn and put it on sale for $1 a bag. That stuff was GOOD. JUST spicy enough, but didn't burn your mouth like most Sriracha snacks. The white cheddar, though, these were amazing. One thing I especially love (other than the love affair that I'm still having with these bags) is the fact that there's WAY too much white cheddar powder on them. Every bite has a perfectly cheddered flavor, and they use safflower, sunflower, and canola oil to pop the popcorn!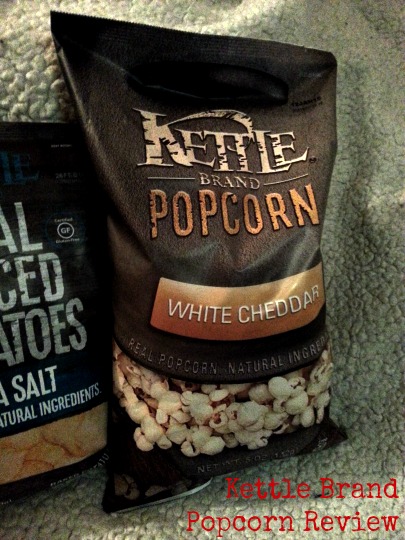 The popcorn is all also Non-GMO project verified, which is a feat in and of itself, but for all intents and purposes, it's flavored popcorn. Fortunately, it's not much more expensive than other flavored popcorns, and it does have a lot of flavor, which is wonderful.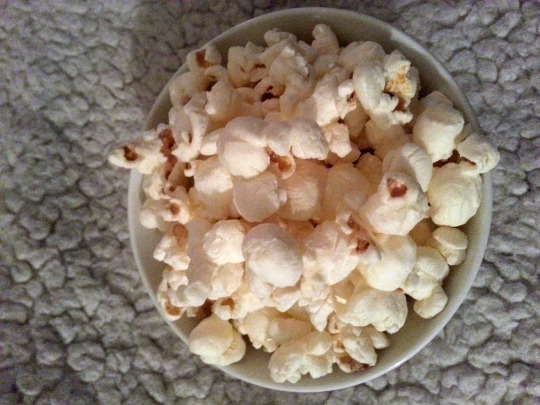 I would probably buy this again. I am a popcorn lover, and they have a ton of flavors – other than the White Cheddar, there's Maple Bacon, Sea Salt, Sea Salt & Ground Pepper, and Sriracha. I want to try the Maple Bacon next. What's your favorite flavored or pre-popped popcorn?
I received one or more of the products or services mentioned above for free in the hope that I would mention it on my blog. Regardless, I only recommend products or services I use personally and believe will be good for my readers. I am disclosing this in accordance with the Federal Trade Commission's 16 CFR, Part 255: "Guides Concerning the Use of Endorsements and Testimonials in Advertising."