I'm signed up for a few trial programs through various websites, and this time around I was given some Kettle Brand snacks to review! Specifically, popcorn and kettle chips.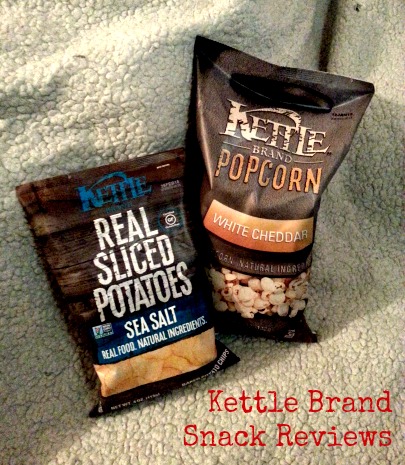 Today, I'm going to tell you about the chips, and next week, you'll get the full story on the popcorn. I'm really excited about this because it's the introduction to a new series the husband and I have planned where we're going to review various snacks and candies for you. If you're following me on Twitter, you already know that I signed up for BoCandy to get a monthly package of candy to review.
Anyway, here goes!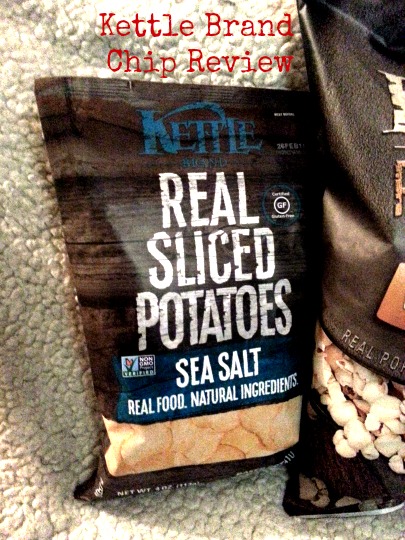 I sent my husband out to grab the snacks while I was at work because I'm not allowed to go to the store by myself (I get super angry) and we forgot to get them when we were there over the weekend. My first reaction is – I LOVE the bag. It's the kind of bag that doesn't crinkle when you try to open it, which I'm a huge fan of. I'm really bad at opening bags, to the point that Chris calls it "pulling a Kim" when he opens a bag and it rips down the side. You can't do this with these velvety bags. You also can't open them by pulling them apart – you actually have to rip the little notch at the top. Not a big deal, just different.
We ended up with the Real Sliced Potatoes. These baked, not fried, chips are slightly thinner than the homemade kettle chips that I'm used to getting from the cafeteria from work, but thicker than your regular Better Made chip. They have a good bite to them, and make it easier to eat one at a time rather than by the handful. I love that the skin of the potato is left on before they're cooked, which means I get to enjoy the illusion of a healthy snack while I eat handful after handful of these delicious chips. These chips come in 5 flavors – Olive Oil, Cheddar & Roasted Tomato, Sea Salt & Vinegar, Hickory Honey BBQ, and Sea Salt. I got the Sea Salt, but next time I'll definitely be trying the Cheddar & Roasted Tomato, and then the Sea Salt & Vinegar.
The regular Kettle Brand chips come in 15 flavors – which can be found on their website.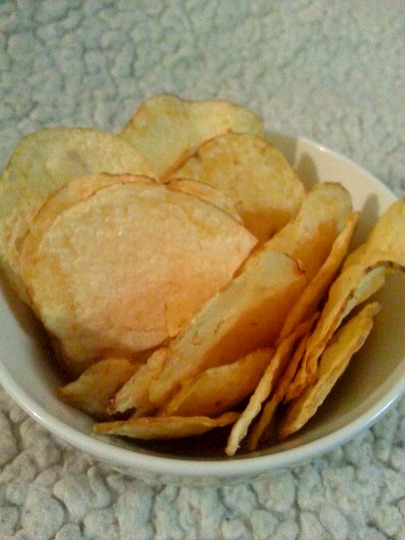 They're also very nicely salted, and the sea salt has a totally different flavor than regular table salt. It's sort of subtle and clean. I can't really describe it, other than a memory of a trip to the beach in Florida 6 years ago, but our bag of these didn't last more than an hour or so. I do wish that they were a little cheaper, because I would be more willing to actually make a purchase, but I did happen upon the fact that all of the Kettle Brand snacks are Non-GMO Project verified, which means that the ingredients that they're made of are verified to contain no GMOs. This is always a plus. Overall, I'm pretty impressed with these chips. My only regret is that I didn't get to try more flavors!
I received one or more of the products or services mentioned above for free in the hope that I would mention it on my blog. Regardless, I only recommend products or services I use personally and believe will be good for my readers. I am disclosing this in accordance with the Federal Trade Commission's 16 CFR, Part 255: "Guides Concerning the Use of Endorsements and Testimonials in Advertising."