On to part 2 of the wedding series AKA a series of unfortunate events! This time, we're going to cover how I did my flowers and centerpieces.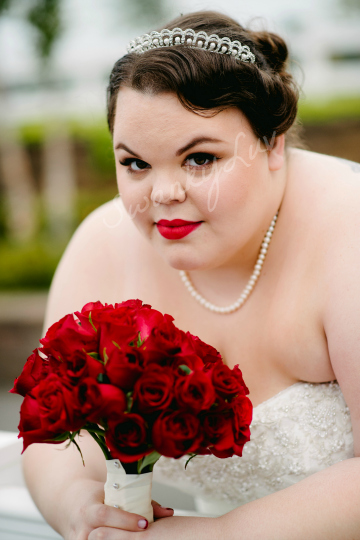 A long time ago, I made the decision that I didn't want to spend a million dollars on flowers, which naturally meant that I didn't want a lot of flowers, and I definitely didn't want someone else doing my flowers. You may remember a long, long time ago when I posted a video that I had found showing how to hand tie a wedding bouquet. Well, I watched the darn thing so many times, I was able to complete three bouquets without watching it again!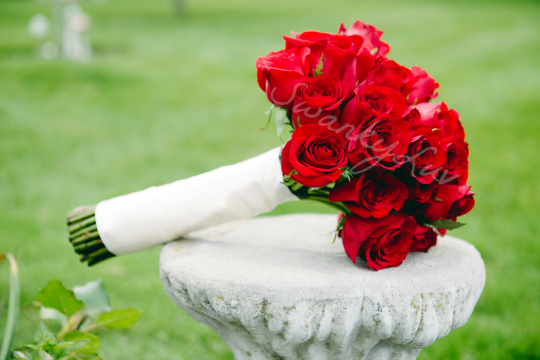 I bought all of the flowers at Costco – 120 flowers for $96, and everything else from Hobby Lobby and Joann's. All in all, the flowers cost me about $115, even after I bought the square vases that held the extra flowers that sat on the head table (that was a super last-minute plan), and the supplies for the boutonnieres.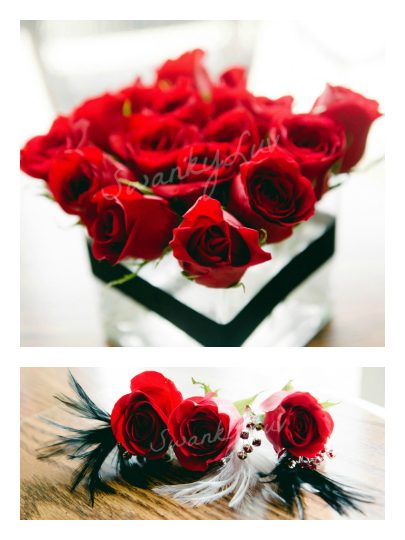 As for the centerpieces, I had so many plans and ideas. Initially, I was going to make a bunch of paper flowers into balls and balance them on top of Eiffel Tower vases. We got through three of them before deciding that that just wasn't going to work out for us. It was extremely time-consuming, hard on the fingers, and I was going back up to 50 hour work weeks, so I couldn't quite justify the time.
After a late night freak out over wanting to spend a thousand dollars on ostrich feathers and Styrofoam, I found some 29 inch, plastic, curly willow branches on Save-on-crafts.com that were perfect. If not the wrong color.
Three trips to Home Depot for three cans of red spray paint later, and we had some pretty awesome bright red sticks. Paired with the Eiffel tower vases and pulverized black quartz masquerading as sand I'd gotten on super sale when I took my teacher-mom and teacher-bridesmaid to Joann's during teacher appreciation weekend, and we ended up with some relatively inexpensive centerpieces that rocked the tables.
We also included some candles and candle holders that we had bought at Dollar Tree for my brother's wedding a few years ago, and I designed a table number and escort cards, based on some damask table numbers I'd seen online.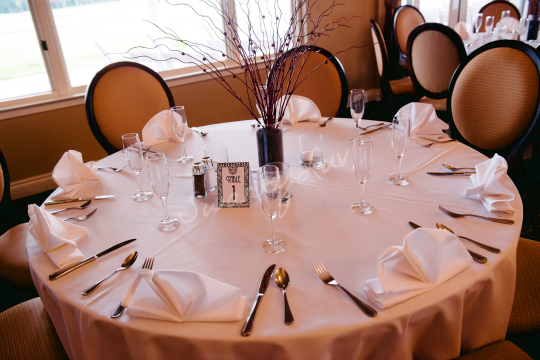 What did your centerpieces look like? Am I crazy for making my own flowers the night before my wedding?