As many of you already know, I got married! After months of planning and weeks of crafting and days of panicking, our wedding went off without a hitch, um, happened.
This is part 1 in a four-part series about our wedding, and all the happy little details that helped the thing take place. I'm going to link to all of them at the bottom of the posts, but in the meantime, let's talk about the most important part – THE DRESS!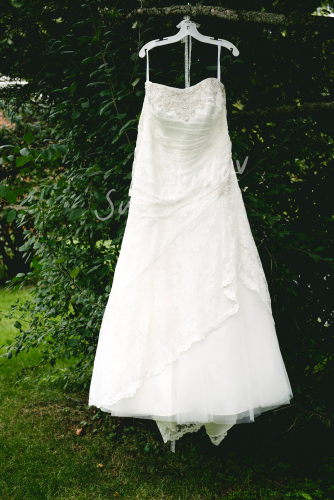 I originally went dress shopping about a year and a half prior to the wedding, just to try out the dresses and have a little bit of fun. I already had a dress in mind, and it sure as hell couldn't be bought at David's Bridal! We just happened to be in the area and at a wedding show, so I made the appointment and we went.
I fell in love with the first dress that I tried on, and only tried on two others before making my decision.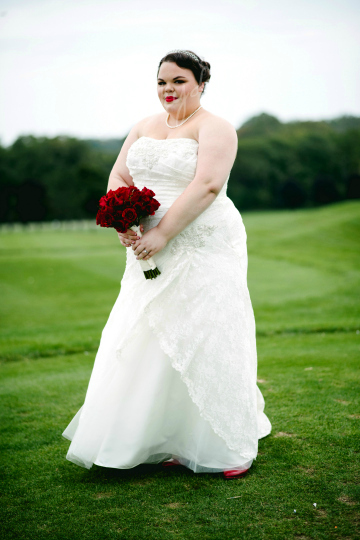 I'm still obsessed with my dress and I love it very much. I got so many compliments on it and it made me feel very very pretty, despite all that was going wrong that day.
As for the bridesmaid dresses, after a lot of searching and pinning, I landed on a gorgeous, black, floor length, mermaid-style, all over lace dress by Mori Lee, even though I really really wanted tea length dresses. And boy, am I glad I didn't get what I wanted, because 4 days before my wedding, my maid of honor broke her foot and wore an air cast down the aisle. She could barely stand or walk throughout the wedding, but she was a really good sport about everything.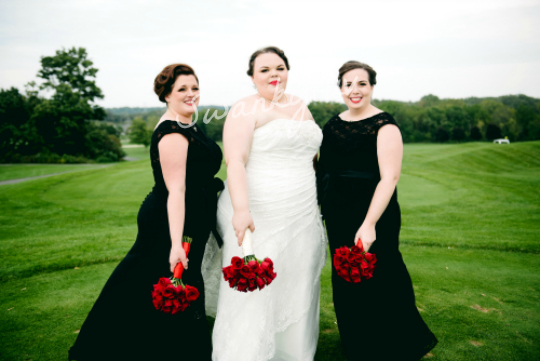 I chose it because it's a dress that can be worn on more than one occasion, and it was beautiful. It turns out, they hated the way they felt. I'm still convinced that they just went to the wrong place to get them altered, and they got messed up.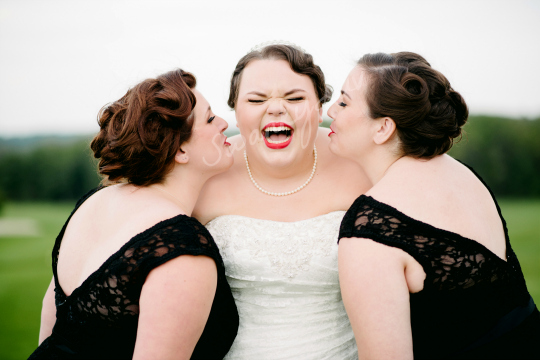 Either way, I thought all of our dresses were beautiful and wonderful, and I love them very much.
By the way, just in case you were wanting to steal my wedding, my dress was David's Bridal style 9YP3344 in ivory, and the bridesmaids dresses were Mori Lee style 696