As many of you know, I'm currently in the process of planning my wedding. Our invitations we out on Monday, but I felt the need to share, since I save a TON of money by designing and printing my own invitations.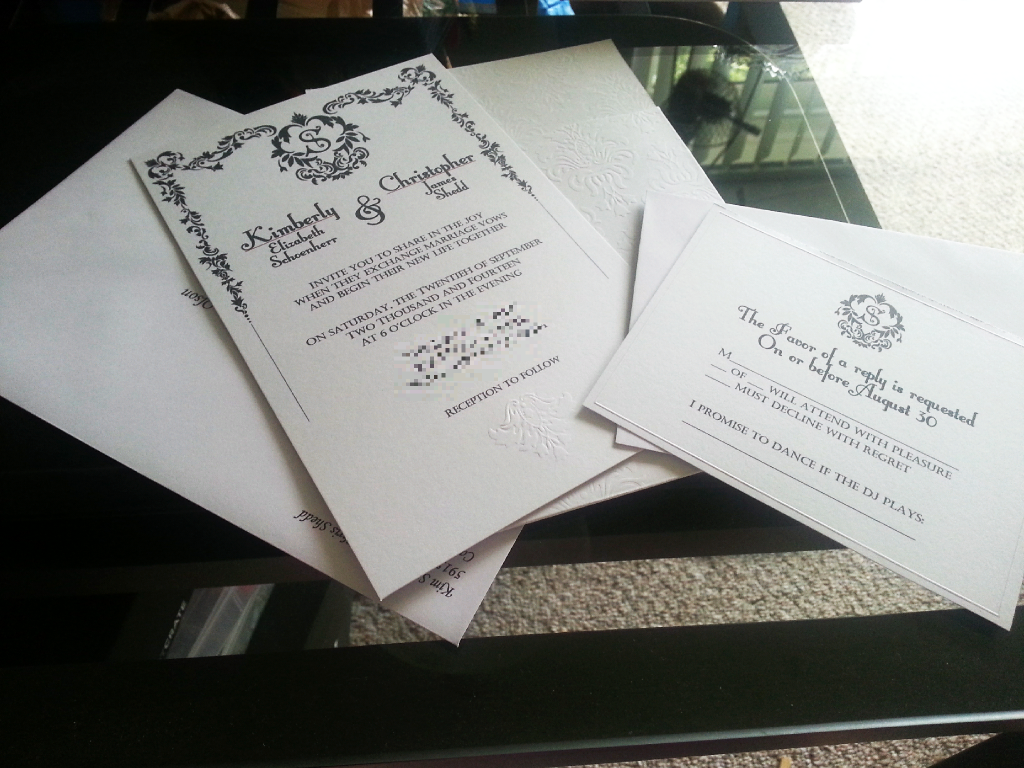 I found a kit at a discount store called Ollie's, which, according to their website can be found in 16 states, but they're similar to Big Lots, but a bit cheaper. If you have an Ollie's near you, I recommend going, even if you're not planning a wedding. Anyway, the kit was originally from Target and came with 50 invitations, and as far as I can tell, generally cost between $18 and $30. At Ollie's, I paid $7 per 50.
I designed the logo when we first started planning the wedding, and after looking at some invitations on Wedding Paper Divas,  designed the swag across the top in Photoshop. They turned out perfectly. But back to the invitations.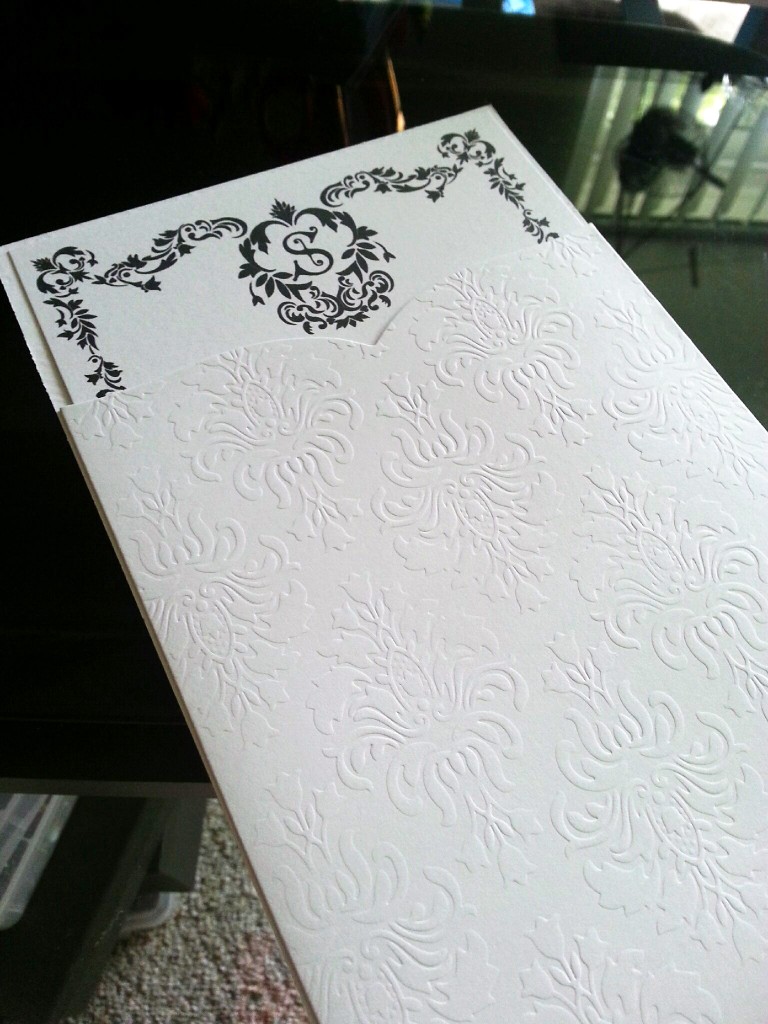 These invitations consist of fie parts – the invitation, the inner envelope, the RSVP, the RSVP envelope, and the outer envelope. The inner envelope was reminiscent of the logo that I created, and it ended up looking perfect!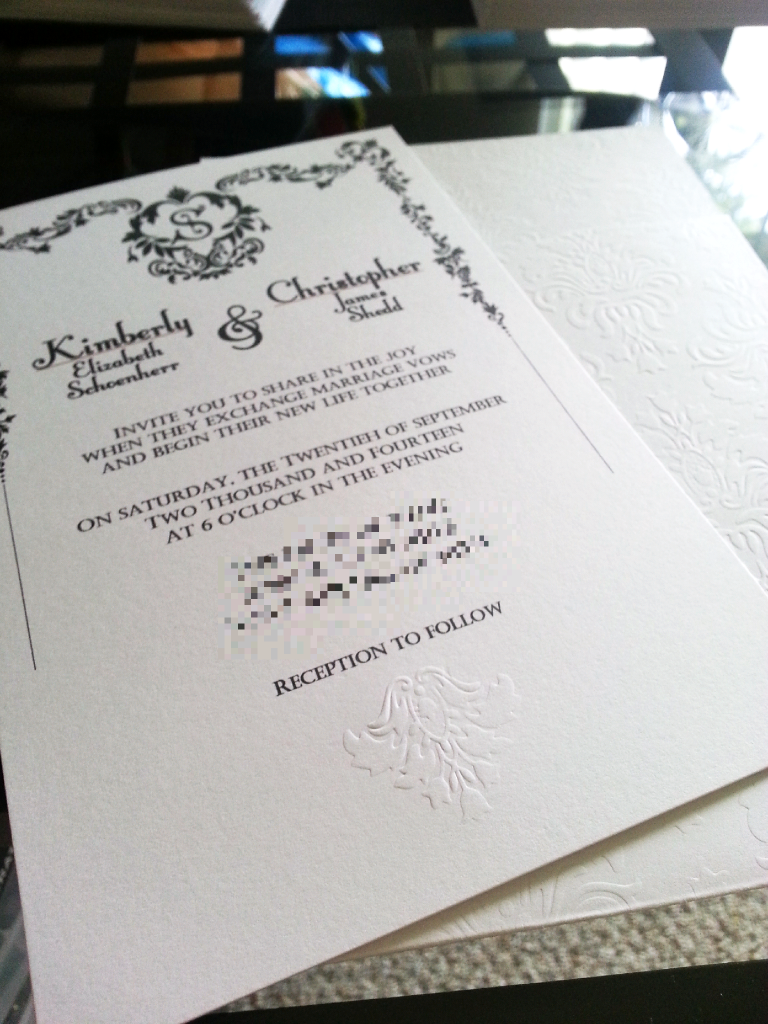 The invitation itself has a similar design to the inner envelope, and it is intended to be used at the top, but it worked both ways, and worked better for me at the bottom.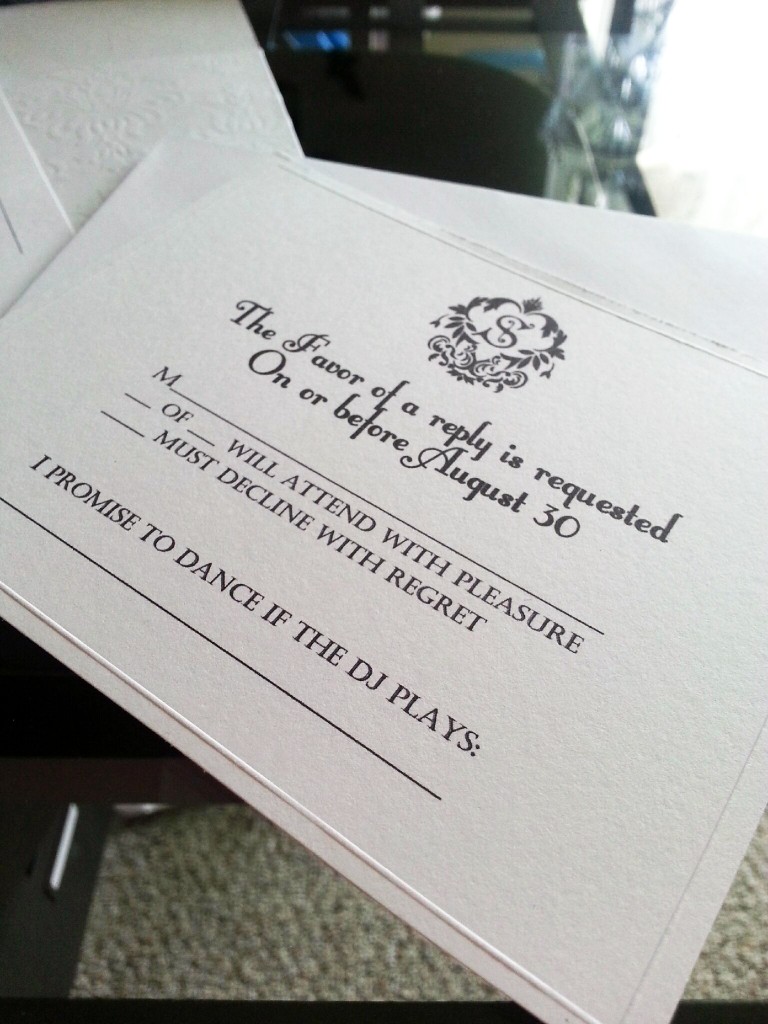 I especially love the RSVP cards. The edges are embossed, and I was able to use our wedding logo and the fonts are beautiful. A great tip that I found on the About.com wedding page was to number the back of each RSVP card in case someone's handwriting is illegible. These numbers correspond to the numbers that you put on your guest list, so if one comes back blank (this happened to me already), you know what happened and who you need to call. It turns out, one of my invitations came open in the mail, and the RSVP card came back to me, blank.
I'm considering offering this design for sale on Etsy as a custom file. Is that something you'd be interested in? Do you love my invitations as much as I do? What do you think?