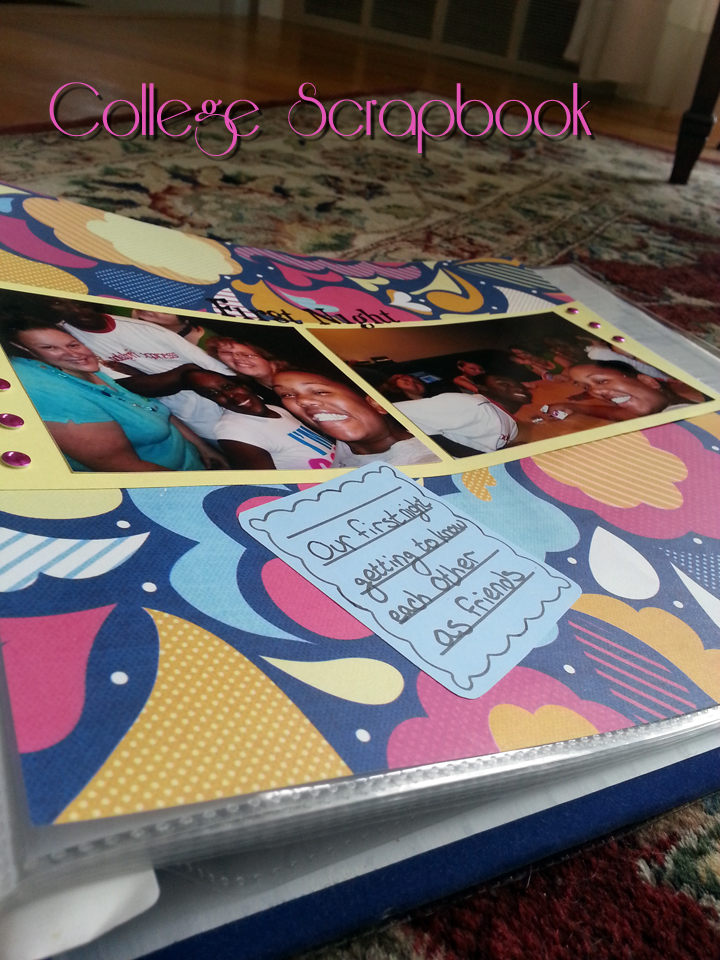 Like I said yesterday, I have a whole bunch more photos to scrapbook, so here is my first page of my college scrapbook. I LOVE how it turned out. LOVE.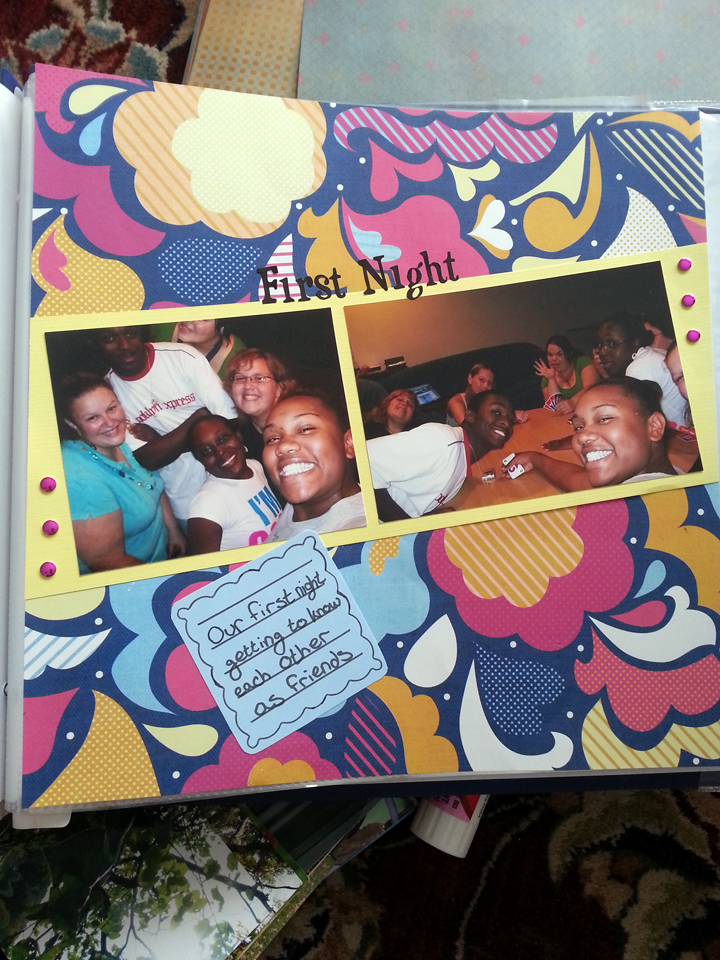 I did have to splice together two pieces of yellow for the background of the photos, and I may or may not have cropped someone out of the photo on the left (Ok, I did), but I think this is a great, fun, happy beginning to my awesome college scrapbook.
I really do have more projects than just scrapbooking, but for now I'm having TONS of fun. I'm sure I'll get bored of it soon and post some other projects, but for now, I have some awesome scrapbooky goodness to share.