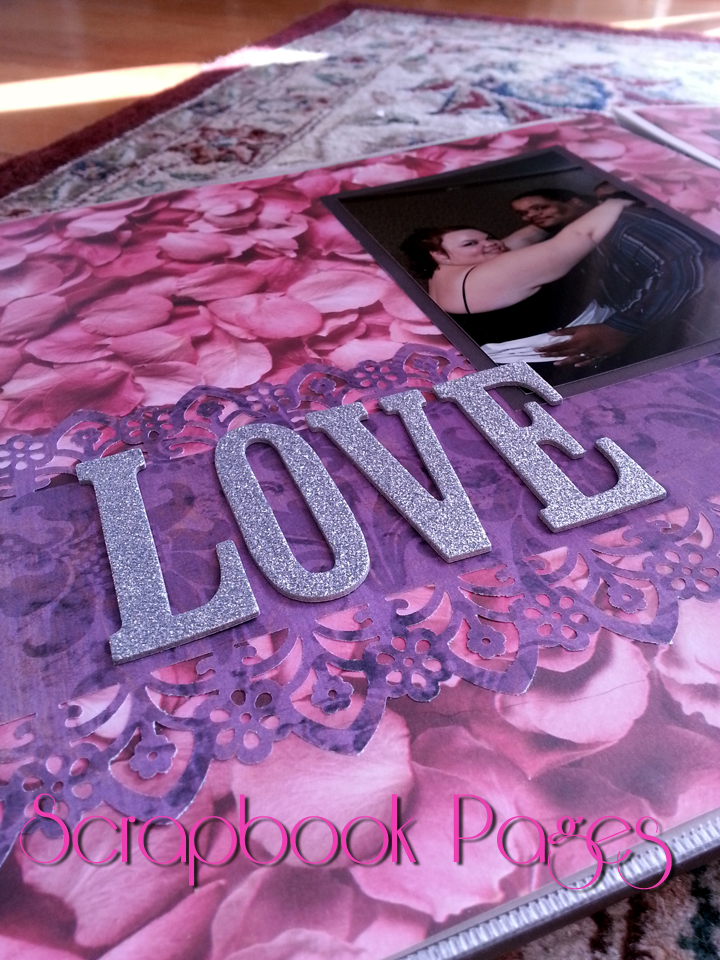 My best friend got married on October 1st. Of 2011. And I got the photos from her wedding about a month later. And then I immediately scrapbooked those photos. Except that's not what happened at all. They sat in their envelopes until yesterday (some of them ended up in frames on my unfinished frame wall) when I finished the first two pages of the book.
I plan to make the invitation the first page of the book, but the first photo is of myself and Chris dancing for the FIRST TIME EVER! Though we look like we're at a high school dance, he improved at our second dance at another friend's wedding about a year later.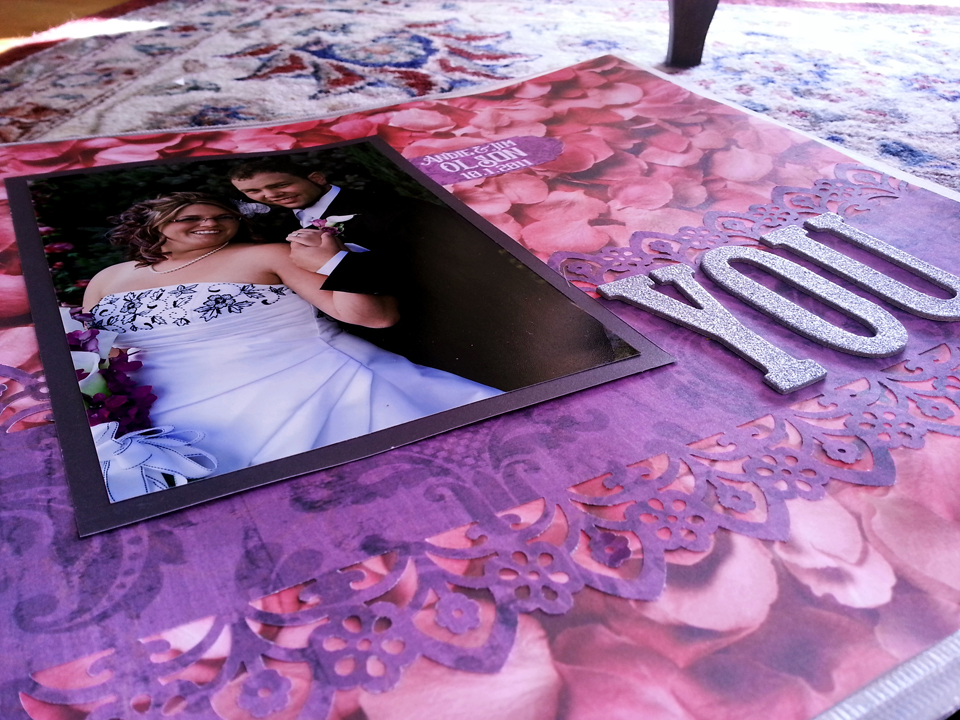 The facing photo is my favorite one of my friend and her husband from their wedding. When I saw it I thought it was so sweet and so cute I may have teared up a little.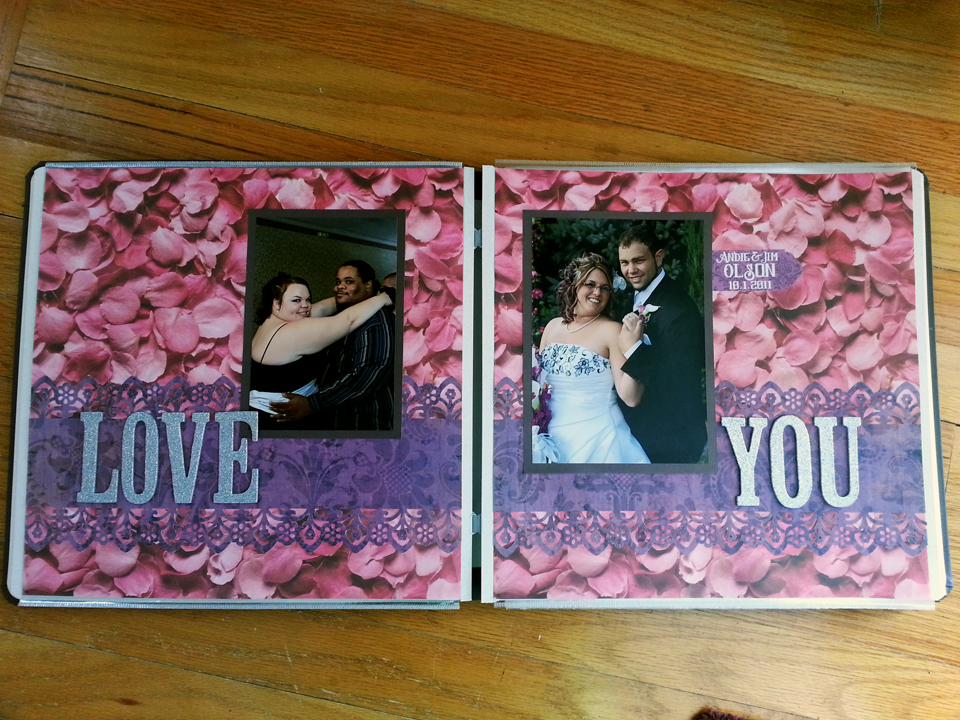 I made the wedding date label in Photoshop, and I might offer it in a few colors as a printable later today (it counts as a craft, right?) The rose paper I bought as a pack of 50 from Tuesday Morning for like $1 a while ago. The purple is from one of many stacks. The punch to create the border is Martha Stewart, and the sparkly letters were a TJMaxx buy (can you tell I don't like to pay full price for my supplies?)
Not too bad for some of my first pages!