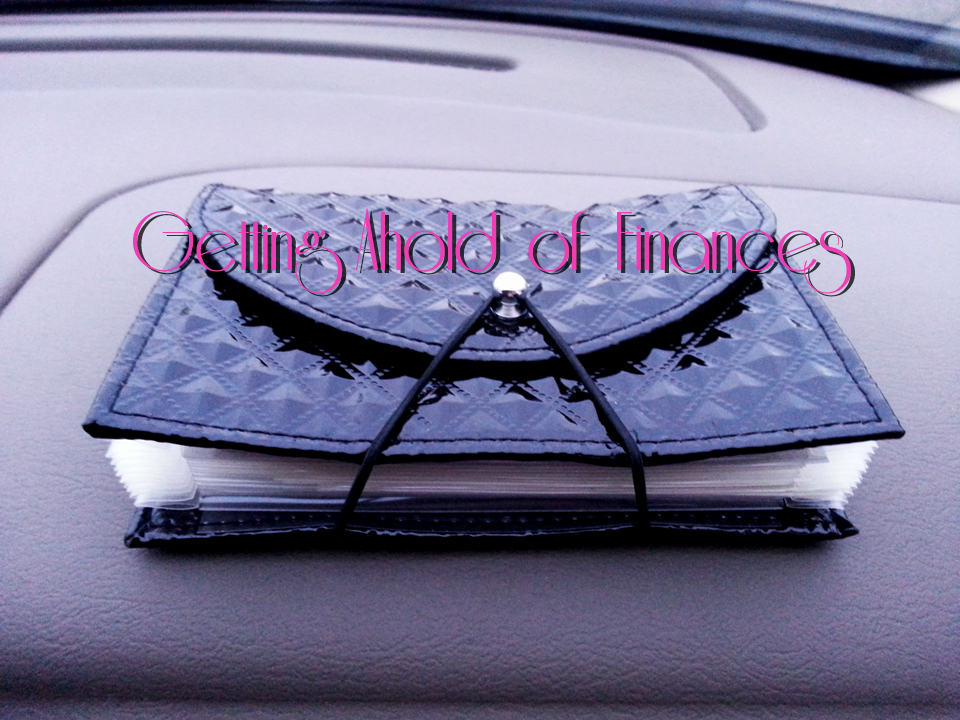 I've always loved Mint.com for keeping track of my money, but with my current job, I get paid on a pay card that can't be connected to Mint. And that sucks. I really like that I can see what's coming in and what's going out and what categories I'm spending in and where, so when I found this 13 section file at Staples, I figured it would be a great place to keep track of receipts (and keep them out of my wallet).
I labeled each of the sections with a month and keep spare notecards in the back section.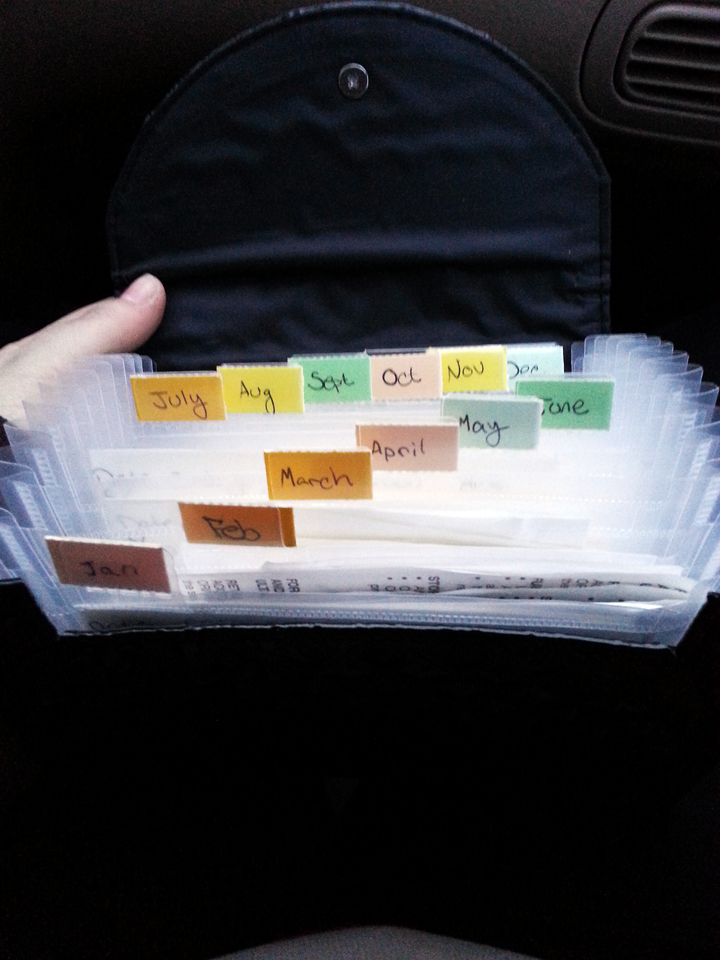 I'm not going to show off my financials, but every time I get a receipt, it goes into its month's section and I write down the date, where I spent it, what the category was (Shopping, food, gym, loan payments, etc.) and how much I spent. Negatives are in red, paychecks are in black.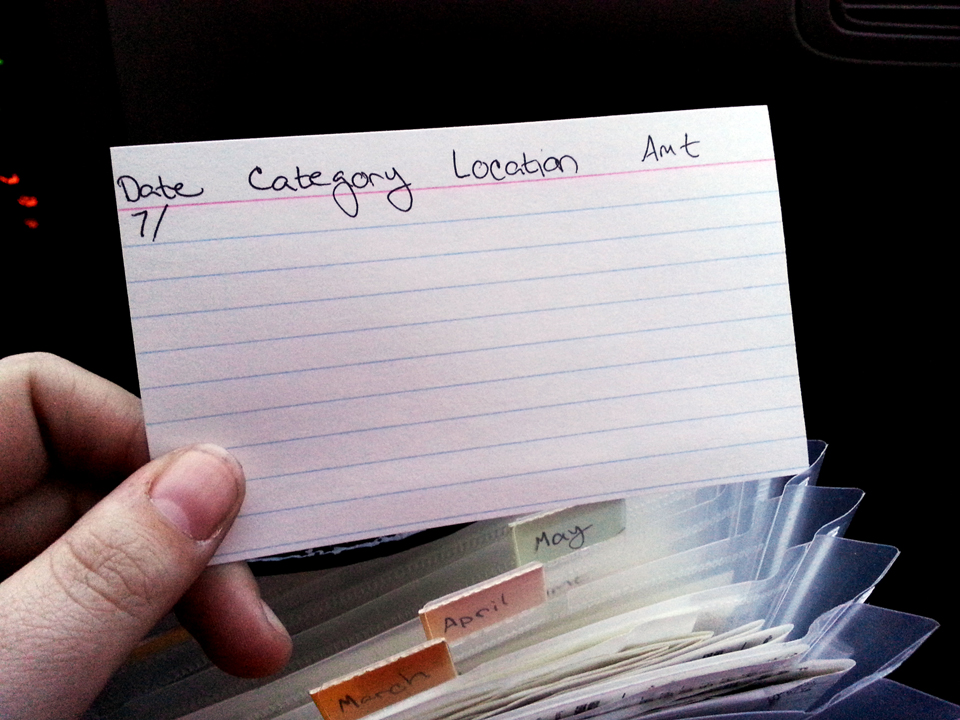 This has worked out pretty well so far. It's a great place to keep my receipts and I'm able to keep track of everything really easily. When I get a job with direct deposit, or if I ever sign up for direct deposit through my current job, I plan to continue saving receipts in this method, just not writing anything but cash transactions down (since it will all be on Mint).
How do you keep track of where your money is going? Are all of your receipts in a shoebox?