IHeart Organizing is a huge inspiration for me, considering I'm currently one of the least organized people in the world. So when they posted some scrapbook paper organization help, I was ON IT. But I was also not about to spend $2 per folder on these scrapbook file folders. Maybe in the future, but not now.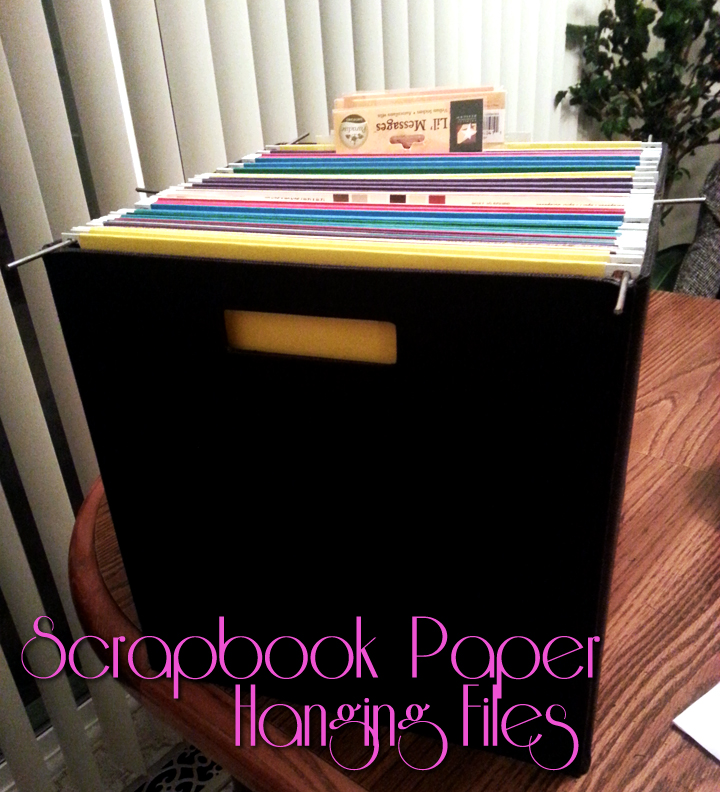 This post contains affiliate links, which means that if you click on one of the product links, I may receive compensation.
I originally had my paper in 12×12 drawers, but not only was it hard to access, it was bending the paper that was on top and that made me sad.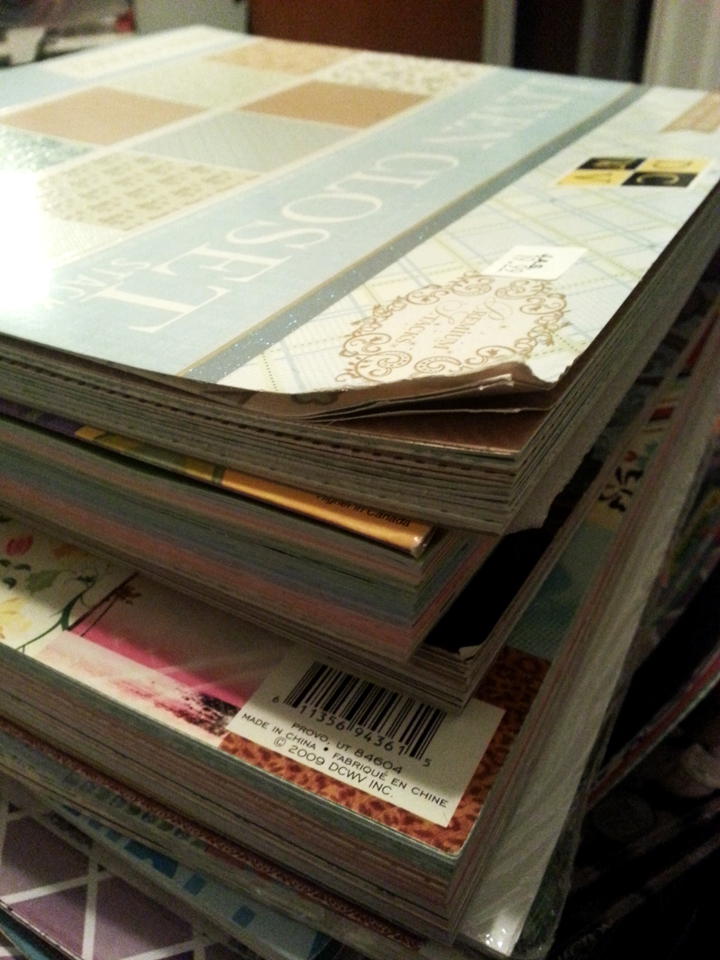 The best folders I found were the job were Office Max brand hanging folders. They're cheap and easy to use, while also strong come with tabs.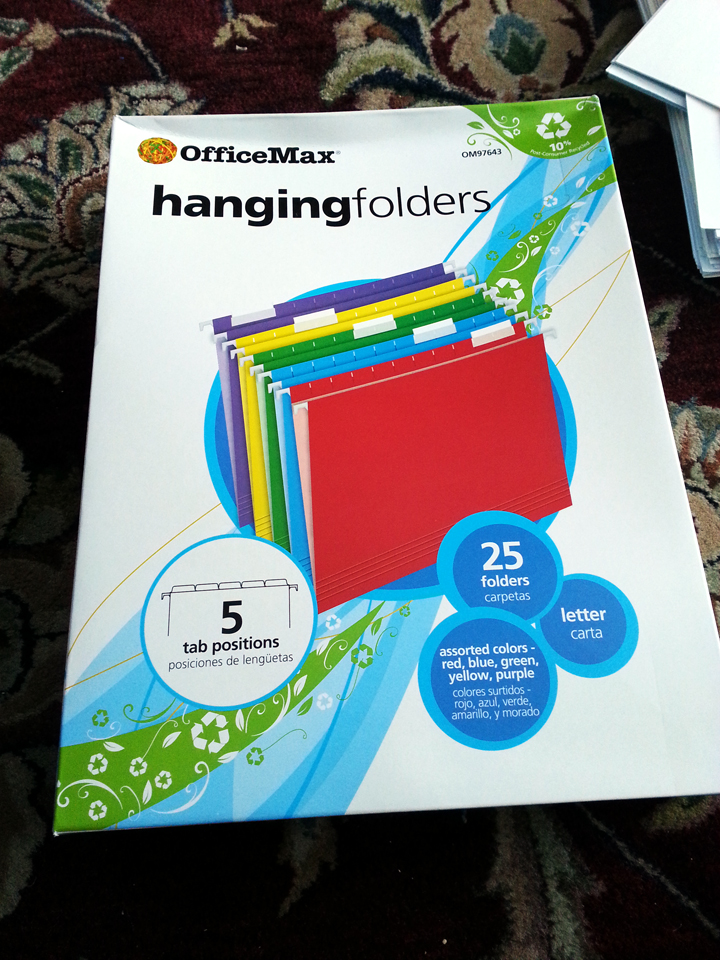 Of course, the folders are only about 9×12, so they need some help to fit 12×12 paper.
First cut one folder in half at the crease.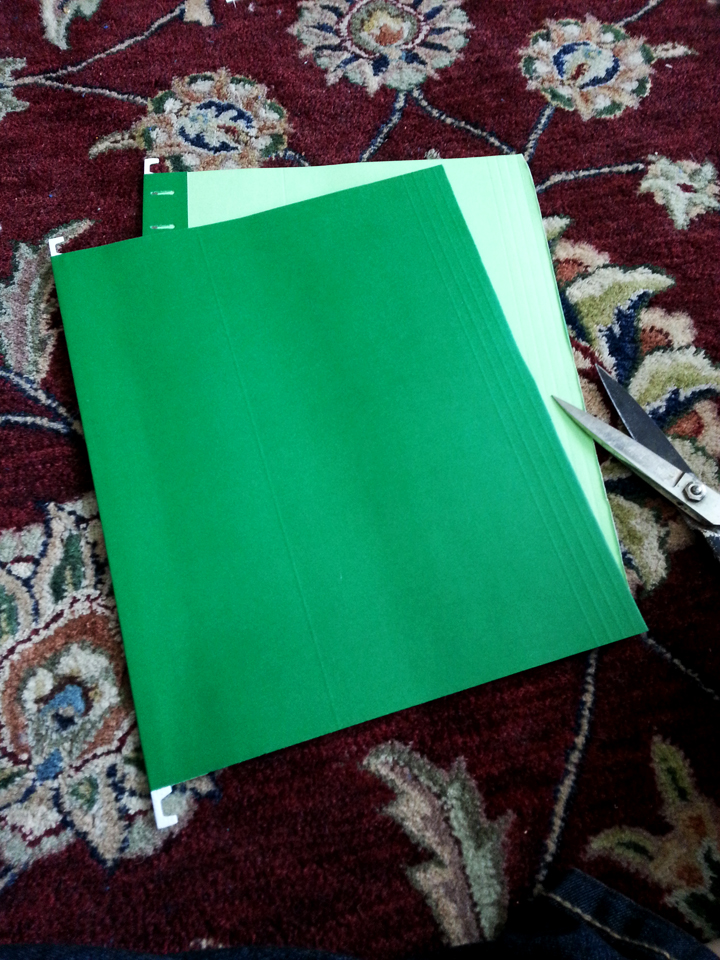 Then, cut one metal piece off of a second folder. I held onto these in hopes to figure out a way to use them, but you could also just discard them.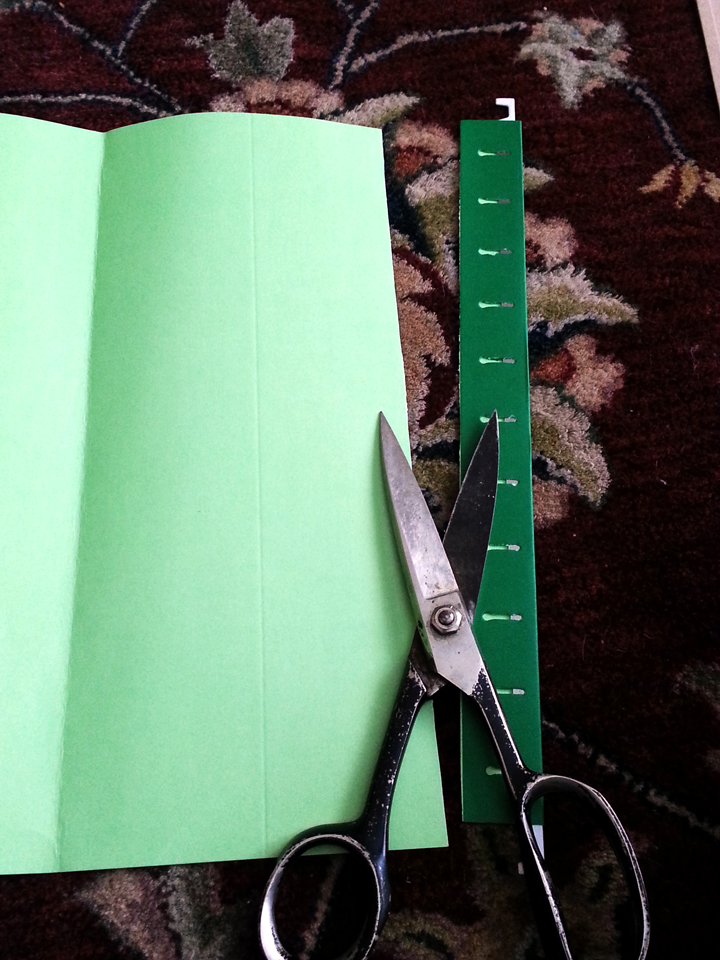 This folder gets folded to create a 12×12 folder. If you're using the Office Max folders, the crease you see immediately to the left of my scissors will be matched up with the bottom one of four. If you're using another folder, match up the two folders and use a piece of your paper to create the proper size.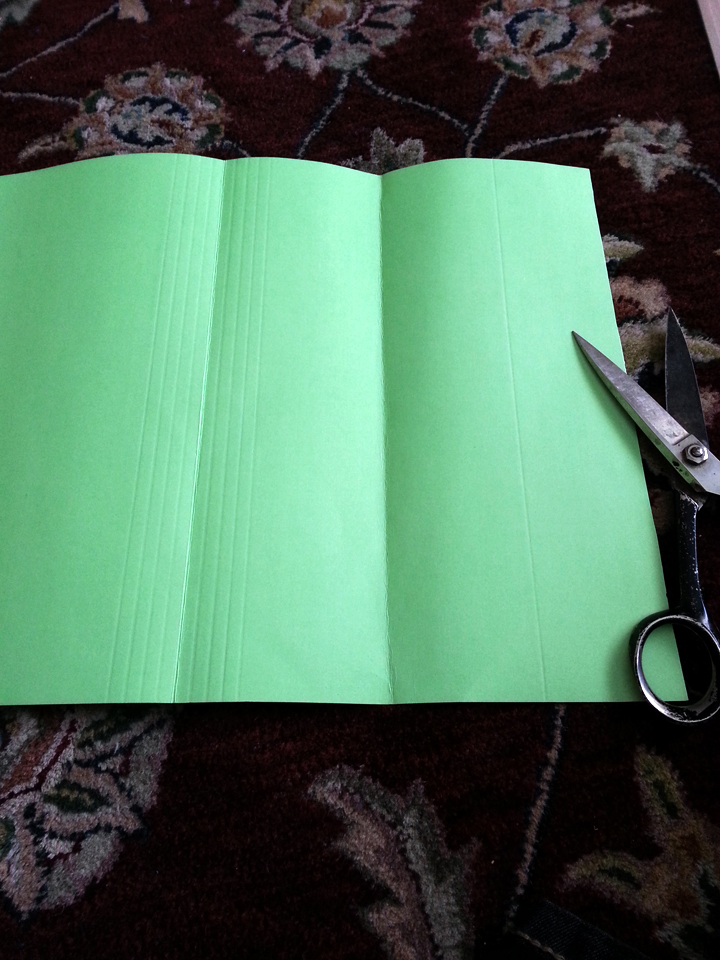 Now, just tape both sides (they should overlap, so make sure you tape both front and back) and you're done!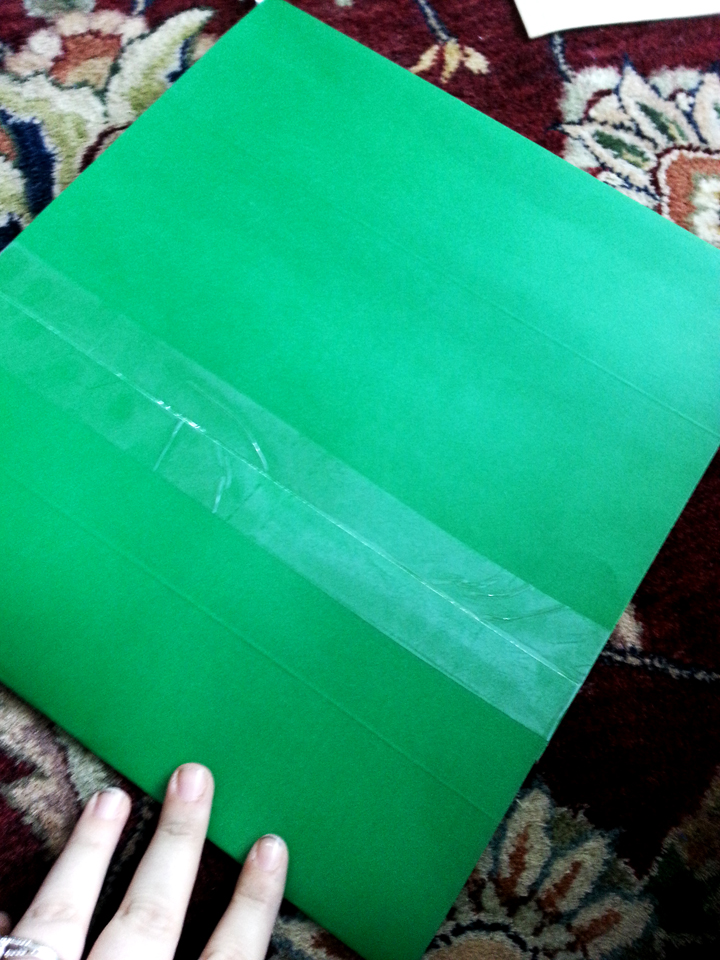 Just do it about 30 more times depending on your categories. For the record, my categories are pink, red, orange, yellow, green, blue, purple, brown/tan, black, white (solid and print), stripes, geometric, polka dots, letters and words, baby, travel, holiday, family, and two-sided. I tend to give myself an "other" category, but I know I would have ended up with a TON of stuff in that category.
So far, it's worked, but of course, I haven't used any of the paper since finishing the box. It holds the paper, and I have drawers to hold other things now so I'm pretty excited about that.
How do you hold your scrapbook paper? Is it organized or thrown into some drawers all willy-nilly?