I mentioned last week that I wanted to re-do the front yard, which involved a bunch of stuff, including figuring out what's wrong with the Azaleas.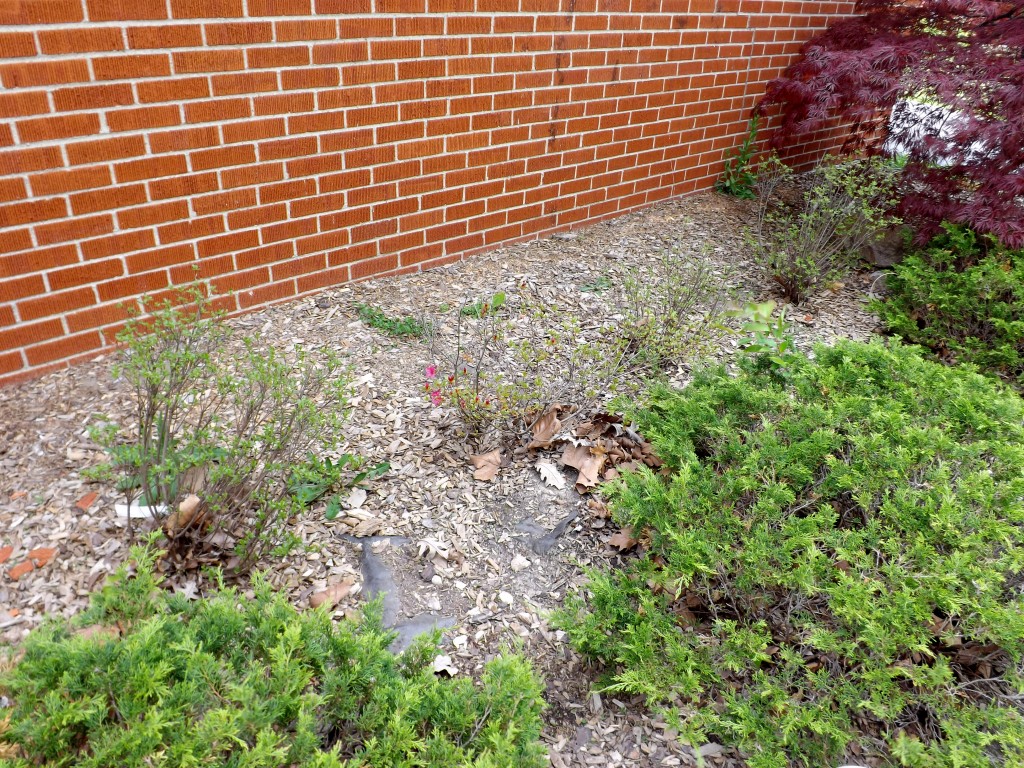 Which I did. The location that the leggy, sad azaleas are in is under a dense, early foliage tree, which, while they're a part-sun plant, they need much more than they're getting. I plan to move them to the other side of the garden, under they sycamore (a late-foliage tree). I'm hoping this well help them fill in and flower. Maybe not this year, but definitely next.
They also need to be pruned more often than once every 9 years. Oops.
So, that's at least one thing off my list. I figured out what was wrong (too much shade) and that I have to transplant them. Look for more about the front yard tomorrow!
Rebuild the wall around the drainage pipe and use mortar this time
Call the Michigan Department of Environmental Quality to verify that I can build a dry creek bed in the ditch
Build dry creek bed
Cap off ends of the drainage pipe with some sort of grate (after thoroughly cleaning it out)
Plant some sun and shade grass seed/patch
Rip out all of the low bushes, the dying tree, and the sad little stumps
Figure out the Azalea problem (and possibly replant them elsewhere)
Figure out the Hosta problem and fix it (either plant something else or put grass seed up to the tree)
Prune the little tree
Move the left side of the garden in about 2 unnecessary feet and plant grass
Replace the landscaping fabric
Replace the cedar mulch with black or brown colored mulch
Edge the garden with blocks instead of cheap black plastic
Put in a flowering tree or some sort of bush (either a Flowering Almond or a Lilac) on the far left corner of the garden
Transplant the evergreen that may or may not be dying to the other side of the garden
Plant impatiens in the flower box
Buy an insane amount of shade and part sun perennials to replace everything I'm ripping out
Transplant Azaleas to the other side of the garden